Restaurants
Music
Connectivity
Cafés
Green spaces
Shopping

Norrebro is an iconic and vibrant district of Copenhagen. It holds many titles, as one of the hippest and most vibrant areas, but it's most commonly recognized for its multiculturalism. In fact, over a quarter of Norrebro's inhabitants don't have a Danish background! So many cultures form the fabric of Norrebro, so it's no wonder that this neighbourhood is full of amazing restaurants, cafes, and bars; serving flavours from all over the globe. There are tons of shops to visit and lots of art to take in, both in galleries and on the streets. It's the most densely populated neighbourhood in Copenhagen. Living here means you can experience a little slice of the world every day, without leaving the lovely Danish capital.

---
Read on to get an idea of daily life in Nørrebro, the history, and what you should check out when you're living there!

What's covered in this guide:

---

Norrebro is an intriguing and welcoming neighbourhood, home to all kinds of people. It's a very distinct area of Copenhagen, you will feel it when you arrive! You get the sense that each of the 80,000 residents has contributed a little piece to it. What will you add?

It's located to the north of the city centre, a quick bike or walk will have you downtown in no time. This means you will find fewer tourists and more locals, giving it an authentic feel. It also has great metro and train connections should you be venturing out of the city.

Norrebrogade is the main street in Norrebro, and though it is busy, it's mostly bike and bus traffic so it's still enjoyable to walk down. The area was built out slowly from the city centre, so it doesn't quite follow the traditional grid layout that you see in newer areas of the city. There are plenty of quiet side streets tucked away to explore!

Norrebro, neighbours Frederiksberg, Osterbro, and the famous Copenhagen Lakes. There is quite a bit of green space surrounding and inside of the district, not to mention some highly coveted lakefront!
Distances from Nørrebro
Opera House → 4.9 km, 14 min bike
The Lakes → 1.5 km, 5 min bike
Nyhavn → 3.8 km, 12 min bike
Tivoli → 3.9 km, 12 min bike
Frederiksberg Have → 3.3 km, 14 min bike
CPH Central Station → 3.9 km, 11 min bike
Fælledparken → 800 m, 4 min bike
Traits of Nørrebro
Vibrant, multicultural, creative atmosphere, café-life, hip, lively, authentic city life
Nørrebro is perfect for
Young adults, creatives, metropolitans, community-minded individuals

Residents of Norrebro come from many different backgrounds, but they share a certain je n'est ce quoi. Or 'jeg ved ikke' if you want to be Danish - though it doesn't have quite the same ring to it. Despite all the different backgrounds, occupations, and lifestyles, Norrebro's residents share the common thread of spending their time in a diverse and active community! In general, you will find lots of young adults, students, and small families living in Norrebro.

Norrebro is a buzzing district year-round, if you take to the streets there's never a dull moment. In fact, it's home to the most cycled street in Copenhagen (maybe even the world)! Every day about 40,000 bikers cross Dronning Lousie's Bridge, which is the main access point to Norrebro, and the start of Norrebrogade. How do we know that? There's a digital meter on the bridge counting bikers each day of course!

As an active international neighbourhood, there's always a wide variety of things to do. You can be sure to find plenty of cafes, shops, and restaurants which are unlike anything you've tried before. Cafe patios are often teeming with locals (year-round because Danes know how to make it hygge) socialising with friends and watching the bikes go by. There are also lots of bars and small music venues, which makes the Norrebro district a popular starting point for Copenhageners getting ready for a night out. There are also a number of one of a kind boutiques lining sprawling pedestrian streets. If that's not for you, there are some great outdoor spaces perfect for a relaxed hang out like Assistens Kirkegård or Superkilen. See more in our 'Things to do in Norrebro' section.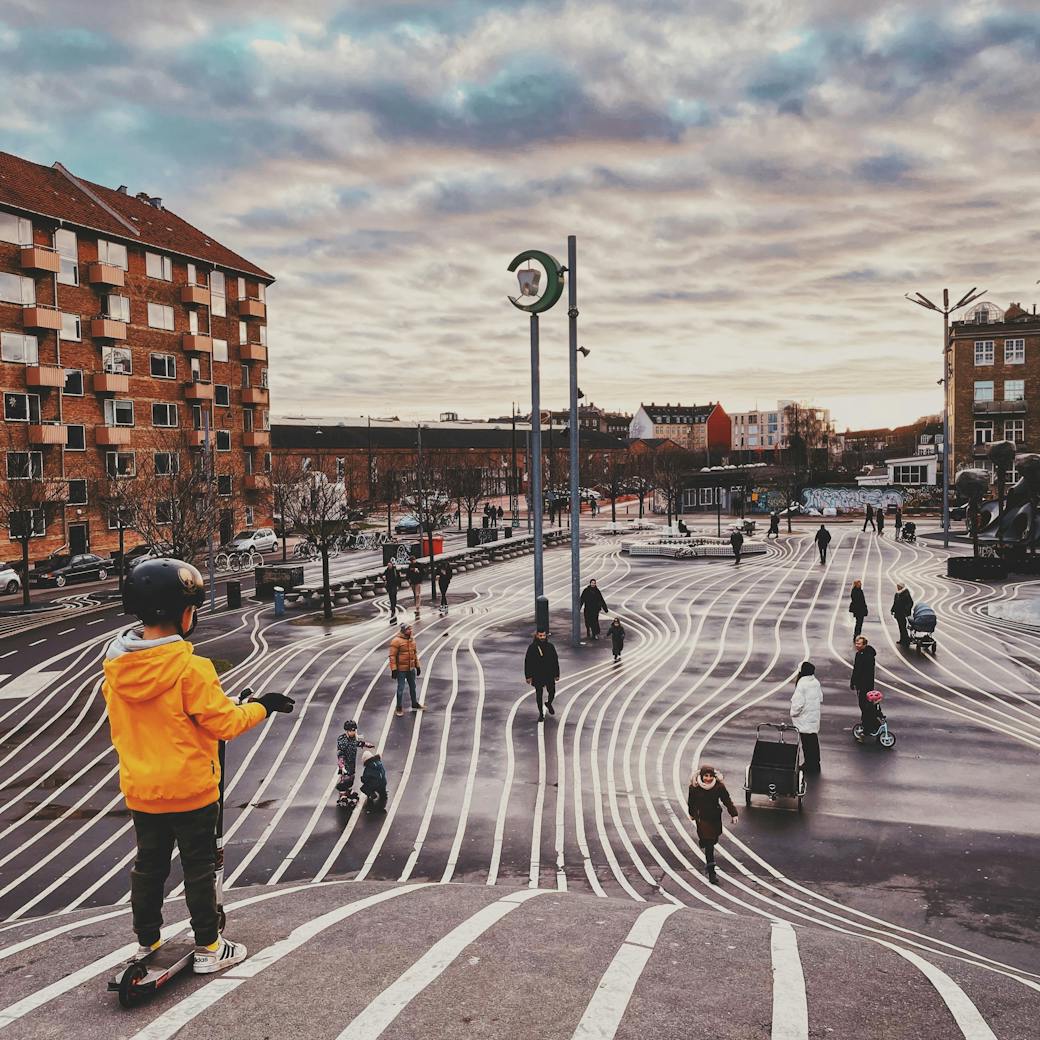 Norrebro's streets are lined with brick apartment buildings, the classic four-floor style you see throughout most of Copenhagen. It's a human-centric district that blends residential and commercial space quite well, with shops on street level and homes above. Though there are plenty of independent shops, you won't find large chain stores or malls here.

In terms of architecture, there are not many modern buildings in this district, but you will find most Norrebro apartments have been updated and well maintained. Apartments in Norrebro are by far the most common housing style, you would be hard-pressed to find a standalone home or townhouse in this district!

"I recently bought an apartment in Norrebro - I've been living in Copenhagen the last 10 years in 7 different rental apartments. So I was really happy to find a place to buy in the area. My favourite thing about the neighbourhood is the mix of cafes, restaurants, cultures and nightlife. I love going to Sankt Hans Torv where there is always a good atmosphere and a short way to the lakes which are very popular amongst people living here. You can go for a run around the lakes, stop for a cup of coffee or a beer at one of the cafes nearby, or just take a walk with your friends. I would recommend people to live here if they're social, love mix of cultures and enjoys going to bars, restaurants and cafes." — Jesper Dawa Eliasen
There are a few popular online portals where you can find apartments and rooms to live in Copenhagen. Most popular ones are:

Boligportal, FindRoommate, Facebook group: House/Room Renting in Copenhagen, Facebook group: Copenhagen Accommodations

In case you're a young professional you might find LifeX coliving apartments a great fit.
Browse Lifex apartments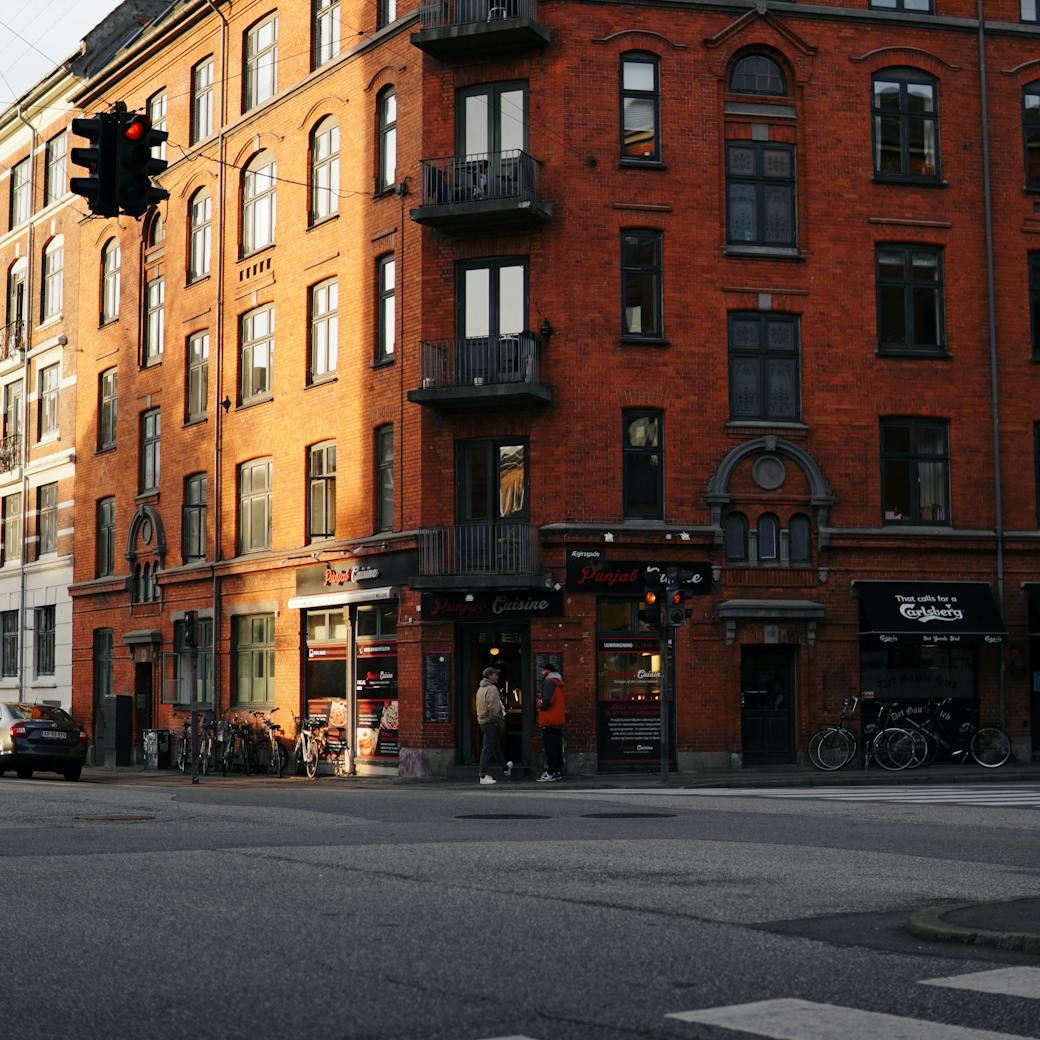 There are plenty of things to do in Norrebro, including parks and other public spaces to enjoy. If you're living in Norrebro (or just visiting) you will probably be spending a lot of your free time in these places!



Assitens Kirkegard is a great place to have a picnic and relax with some friends on a nice day. It's a historic cemetery dating back to the 18th century and is the resting site of many prolific Danes; it also serves as a park, so don't feel weird about hanging out there! Copenhageners flock to this beautiful area in the summer, it's big enough that there is always space and you'll even forget you're in a city.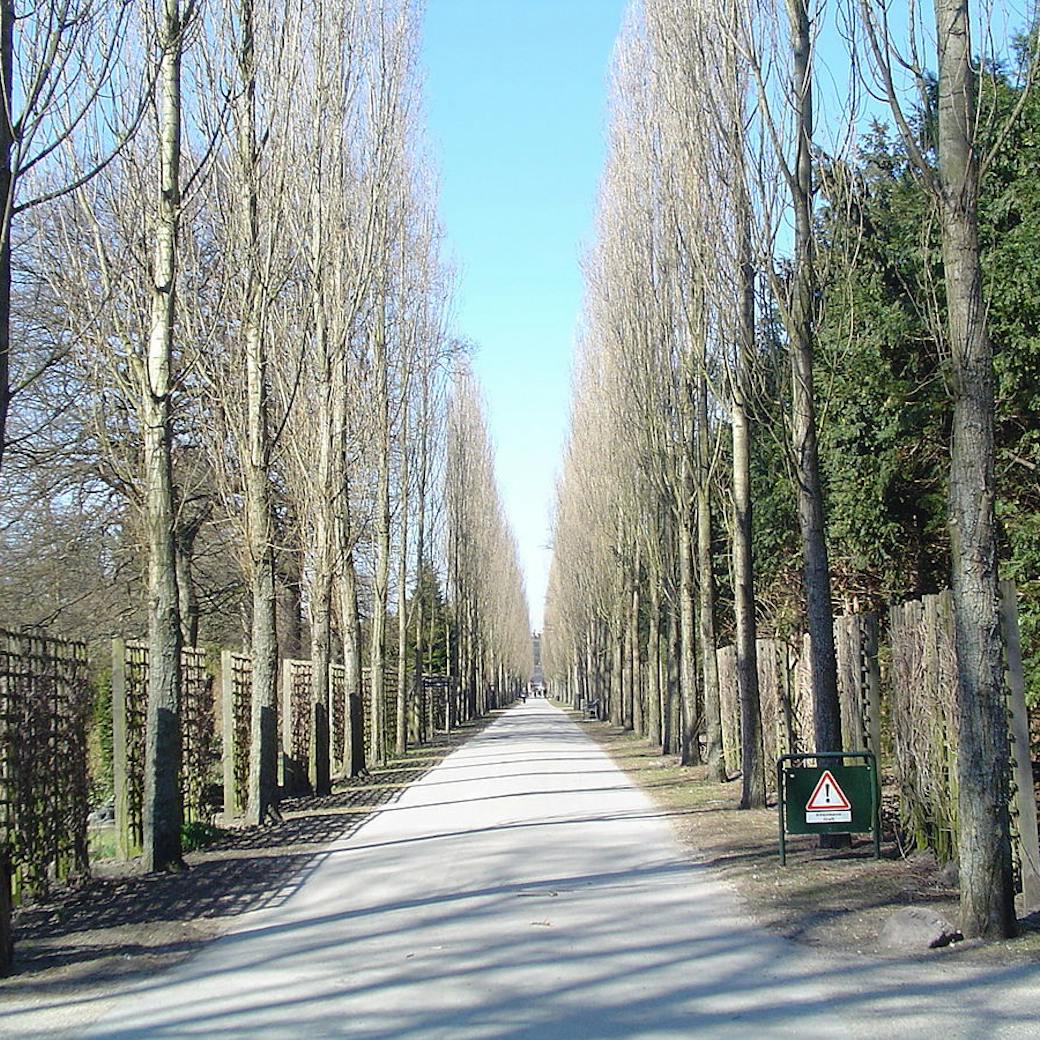 Superkilen is a one of a kind park designed by the famous Danish design company, Bjarke Ingels Group. This park incorporates objects from all over the world into a playful and useful space. There is plenty of room to hang out, along with bike paths, ping pong tables, basketball courts, and much more to explore. It's quite striking, there's a high chance you've unknowingly seen it on Instagram before!



Norrebroparken is a classic park, come here to play some football or chill out. There is a playground and a dog park as well, so it's quite a popular place!



Copenhagen's lakes are one of the most attractive parts of the city. There are paths surrounding them which are perfect for a stroll or a run (it's about 6.5km around). On sunny days the lakes are lined with people hanging out and drinking Carlsberg - like good Copenhageners. Be sure to check out the cafes and bars surrounding the lakes too, especially on a rainy day!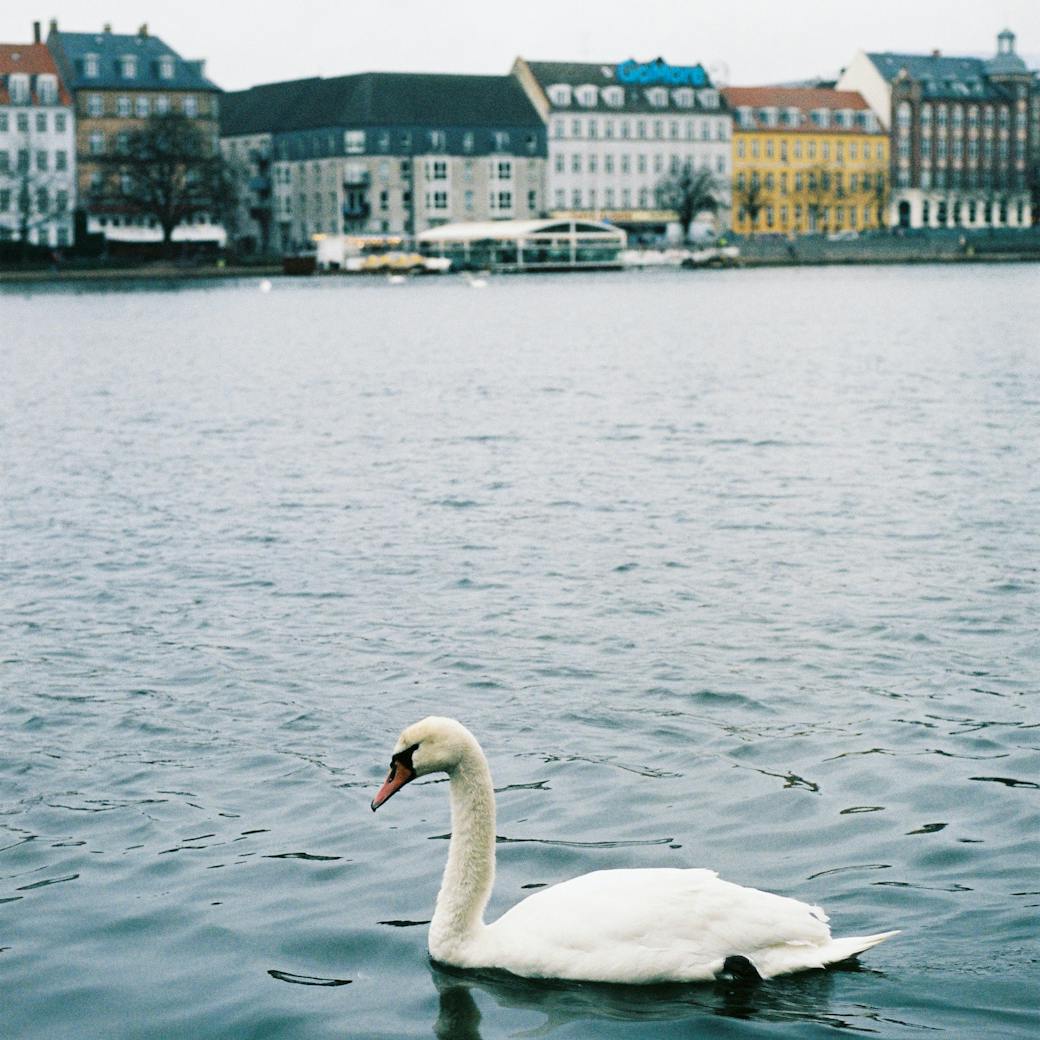 There are lots of great streets in Norrebro, but these two are our favourite for picking up on the true Norrebro vibe. Jægersborggade is a small street packed with boutique shops, cafes and restaurants. You could hang out there every weekend and try something different. Blågårdsgade is a pedestrian street with a ton of cafes and shops. This is a great area to cosy up in a cafe with friends or a good book.

As you've noticed restaurants, cafes, bars, and shops are an essential part of life in Norrebro. So we've put together our favourites for you. If you're living in Norrebro or planning to move there, visiting these places will help you experience the atmosphere, learn about the district, and meet other locals!
Our favourite Norrebro bars:
The Barking Dog, Bip Bip Bar, Bar Next Door, Stefanshus

Our favourite Norrebro cafes:
Mudhoney, Coffee Collective, Social Café

Our favourite Norrebro restaurants:
Bar Pasta, Oyster and Grill, Durum Symphony, Ahaa, Scarpetta

Our favourite Norrebro shops:
Nørrebro Loppemarkedet, Perfectly Worn Vintage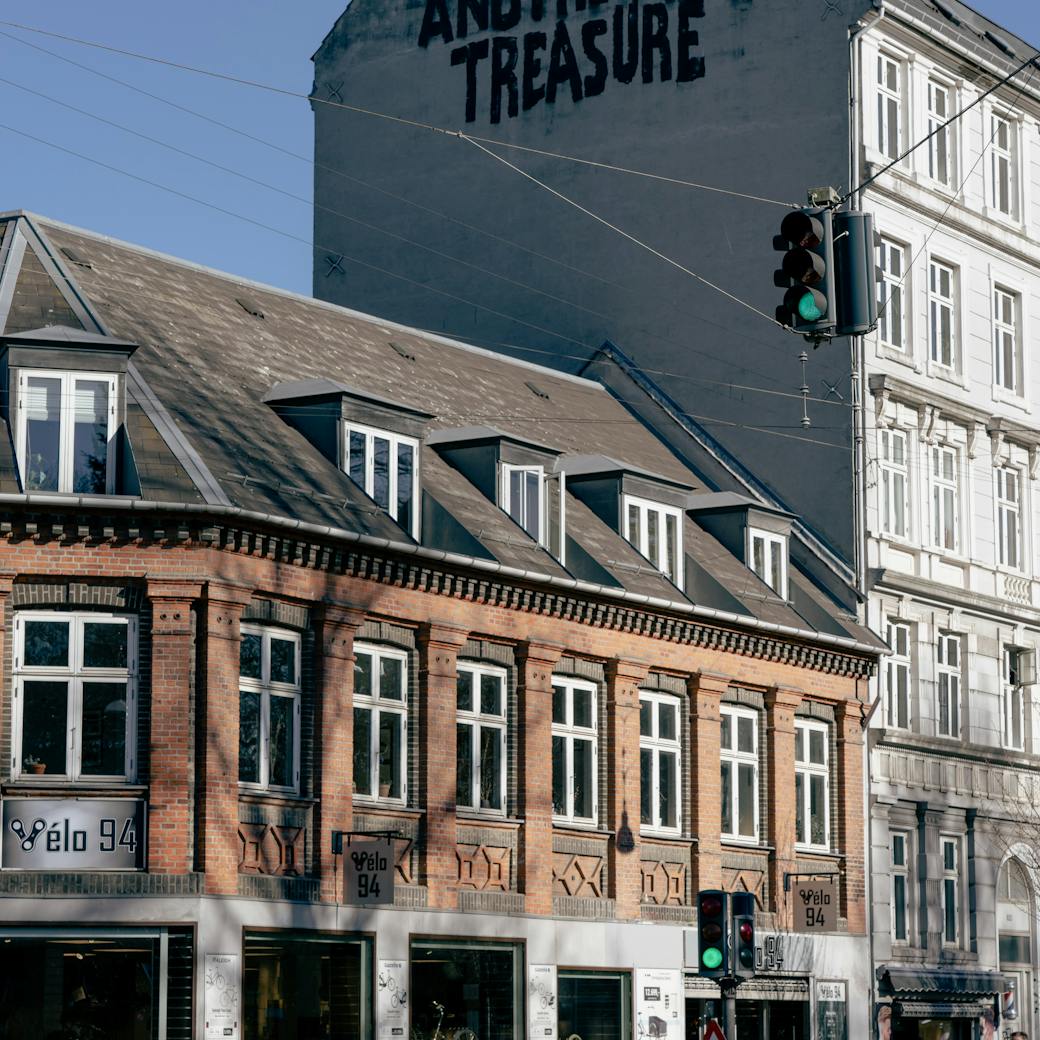 Norrebro has an interesting and complicated history, as is often the case in cities' most progressive neighbourhoods. Norrebro hasn't always been as strong of a community as it is today, and in some ways, it's still building its cohesiveness. A dive into its history can shed some light on this.

The history of Norrebro dates back to the middle ages, the area has undergone many transformations. It originally existed as farmlands supporting the walled city of Copenhagen. Norrebro, as we know it, started to come together in the mid-1800s. Around that time period, the city lines expanded and there was a rush to build infrastructure and housing. Many of these buildings are still standing today! In the late 1800's it was a working-class neighbourhood, where many families lived and a number of major industries began to form. Norrebro's growth continued until the mid-1900s when it reached its peak population of 125,000 residents, which is still significantly higher than today!

Norrebro's history as an independent and against-the-grain neighbourhood began during the second world war. During this time period, the resistance movement was run out of Norrebro. This led to ongoing tensions in the neighbourhood and many families were leaving Copenhagen. This led to a fairly sharp decline in the population. Due to this, many stores closed and buildings fell into disrepair. As such, the area faced social challenges which came to a peak in the 1970s and 1980s. Around that same time, Norrebro was undergoing a drastic redevelopment plan. This redevelopment plan led to a new chapter for Norrebro, and the population began to grow again; becoming popular among international citizens and younger Danes. In many ways, the Norrebro we enjoy today began then!


Norrebro is growing and always evolving, true to its roots, it's still the home to many social movements. This multicultural district remains expressive, and its community continues to grow and spark important discussions in Denmark. You may have read about the area before as it's the starting point for many progressive national movements. Home to the open-minded, the multicultural, and those who enjoy a neighbourhood in motion!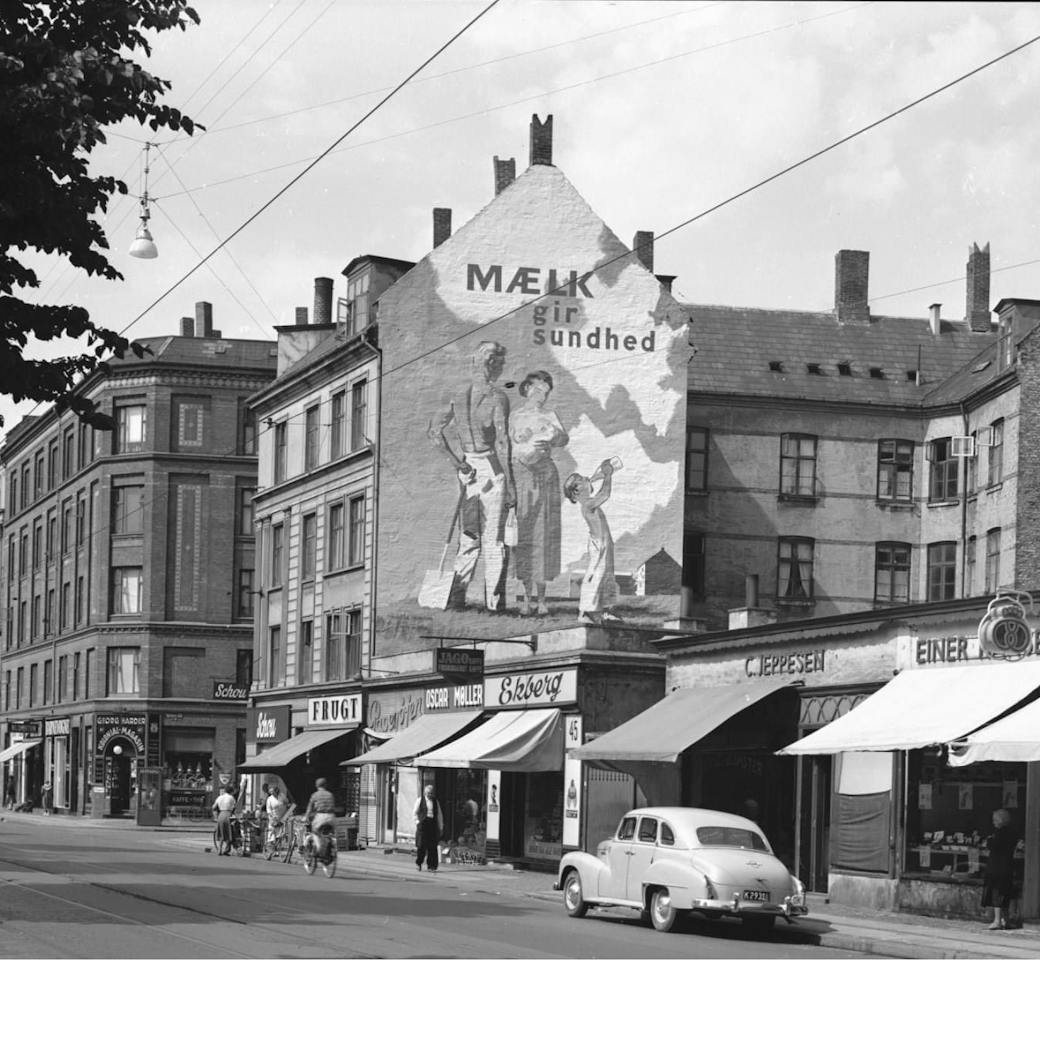 Other blog posts you might like