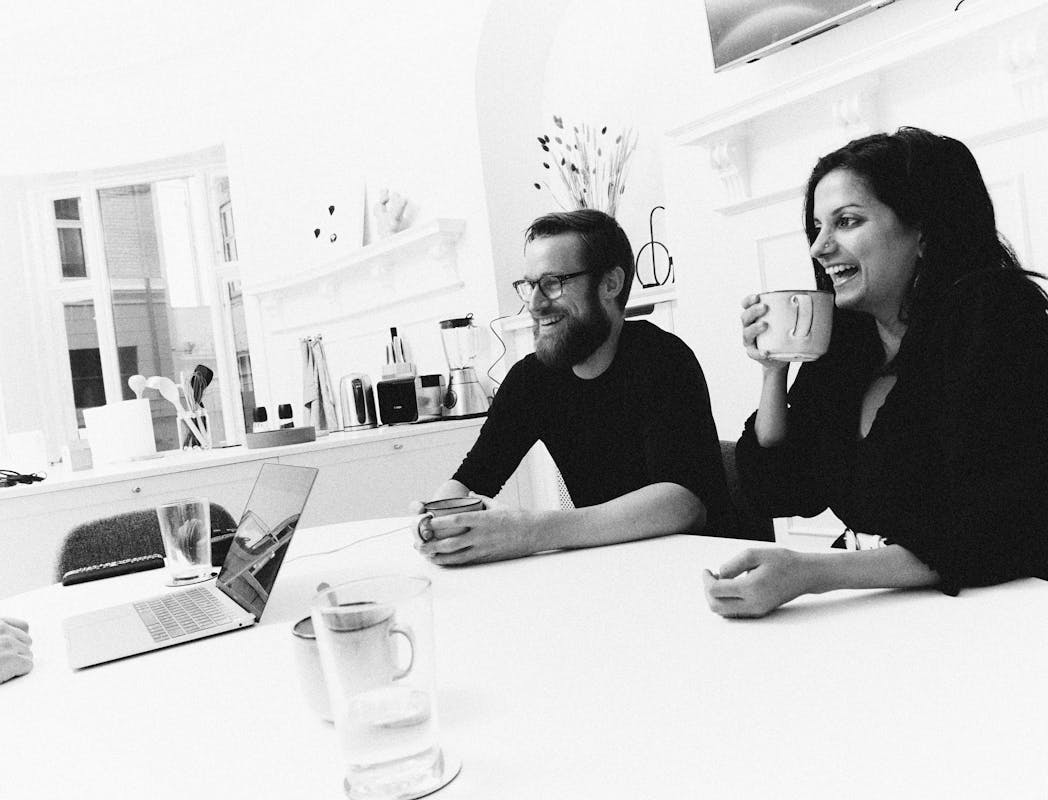 Coliving is about sharing
LifeX was started to bring people together through housing. Our goal has always been to optimize the amount of square meters a person needs while maintaining a high quality of living. A majority of our apartments, which in the past have been used for single-purpose living, have now been converted into coliving homes, reducing the need for new builds. The fact that our appliances, equipment and furniture are shared by multiple people, enables us to reduce waste, energy and resource consumption. Similarly, all our homes are located centrally, which lowers commute times and encourages sustainable ways to travel.

We recognise that while coliving as a concept is a sustainable form of living, there are things we can do to continue improving the way we operate our homes.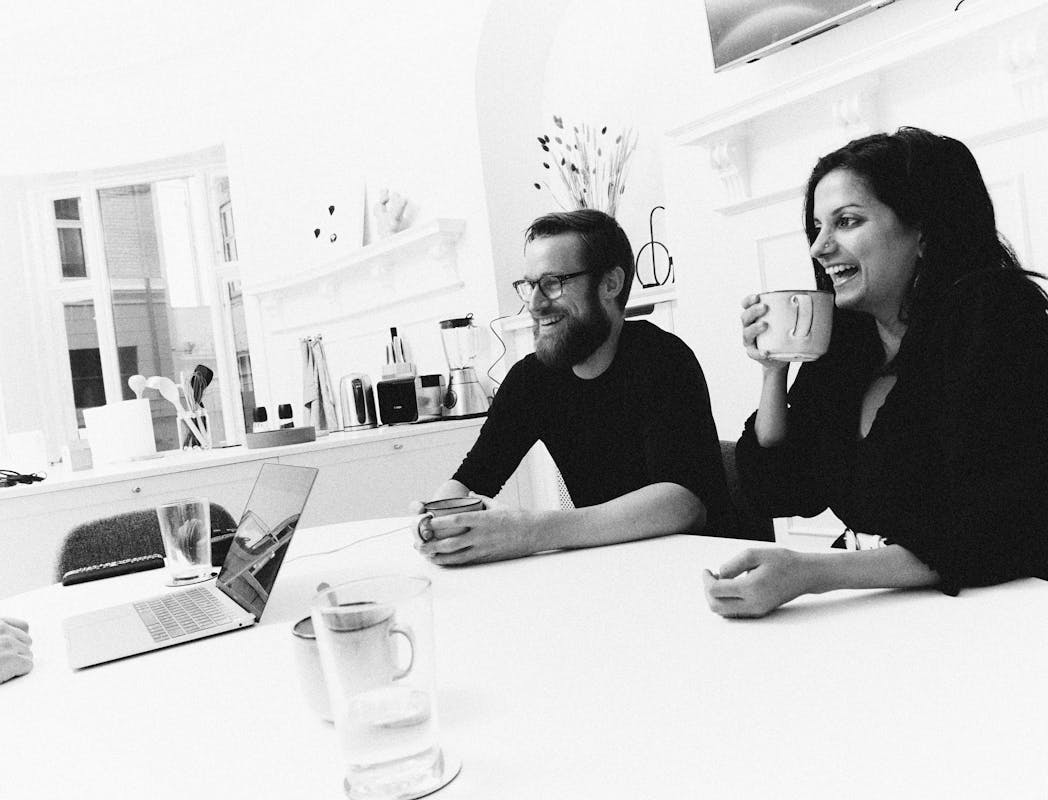 Use of renewable energy:
In 2021, we switched to 100% of renewable energies across all our cities.
Recycling:
We have made it as simple as possible for our members to recycle in a way that surpasses the standards in the city they reside through dedicated recycling containers in all our homes. Our housekeepers have also been educated to appropriately sort all trash. We also recycle all packaging when setting up new homes.
Transportation:
The LifeX staff almost exclusively uses bikes, public transport or electric cars to service our homes.
Repair:
When equipment or furniture breaks in our homes, our policy is to repair first, replace last.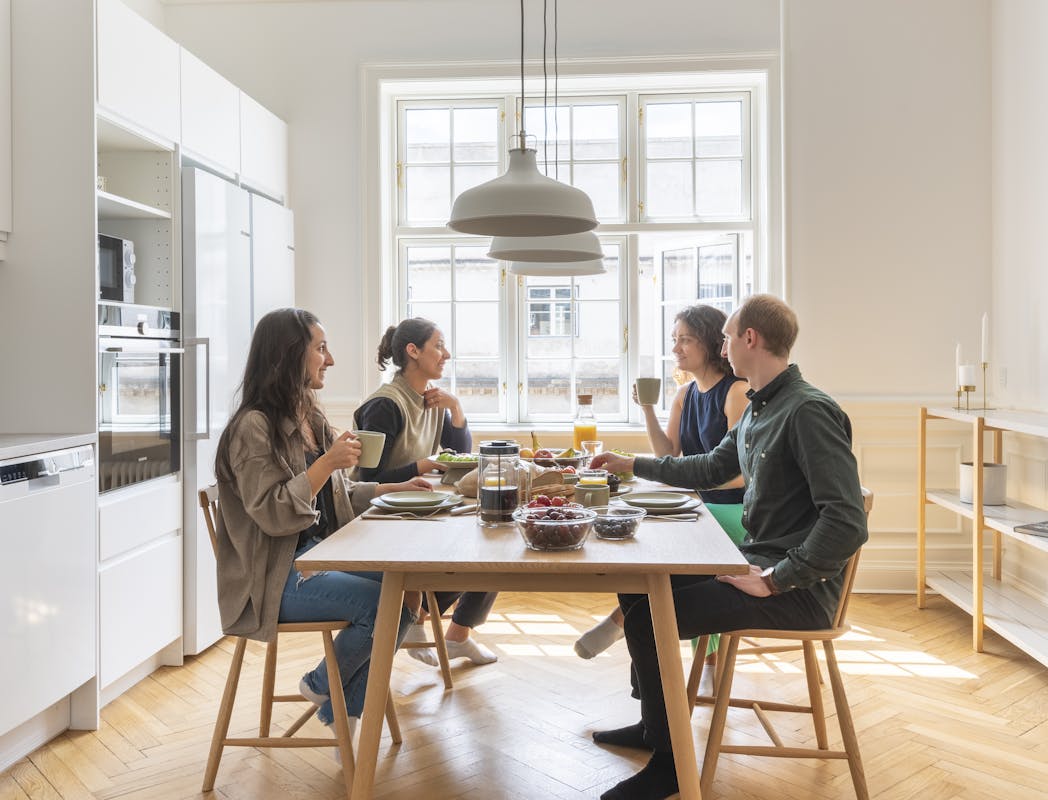 What we want
We're currently in the process of addressing the following issues to continue improving the impact we have on the world.
An energy efficient portfolio:
When renovating homes with our partners, we would like to push for durable energy solutions such as double or even triple glazing of windows. We also want to prioritize opening new builds as they are more likely to be aligned with high levels of sustainability. Additionally, it is our goal to convert our current portfolio to meet sustainability standards.


A low-impact supply chain process:
We use a van for our logistics, such as setups, restocks etc. We want to switch to an electric vehicle to reduce our impact on the environment. We want to reduce the number of intermediaries when purchasing furniture, equipment and appliances in order to reduce emissions in the logistics process.


A responsibly sourced furniture setup:
Our goal is for all the wood we use in our furniture to be FSC certified. We also strive for all our furniture to qualify for the Nordic Swan Ecolabel. When replacing any current furniture we own that does not meet these standards, we will look to more sustainable alternatives.


A sustainable way of living:
We strive to continue educating members on how to live more sustainably. We would like to surface consumption data of each apartment to our members to help them see their usage in comparison to city averages as well as each other.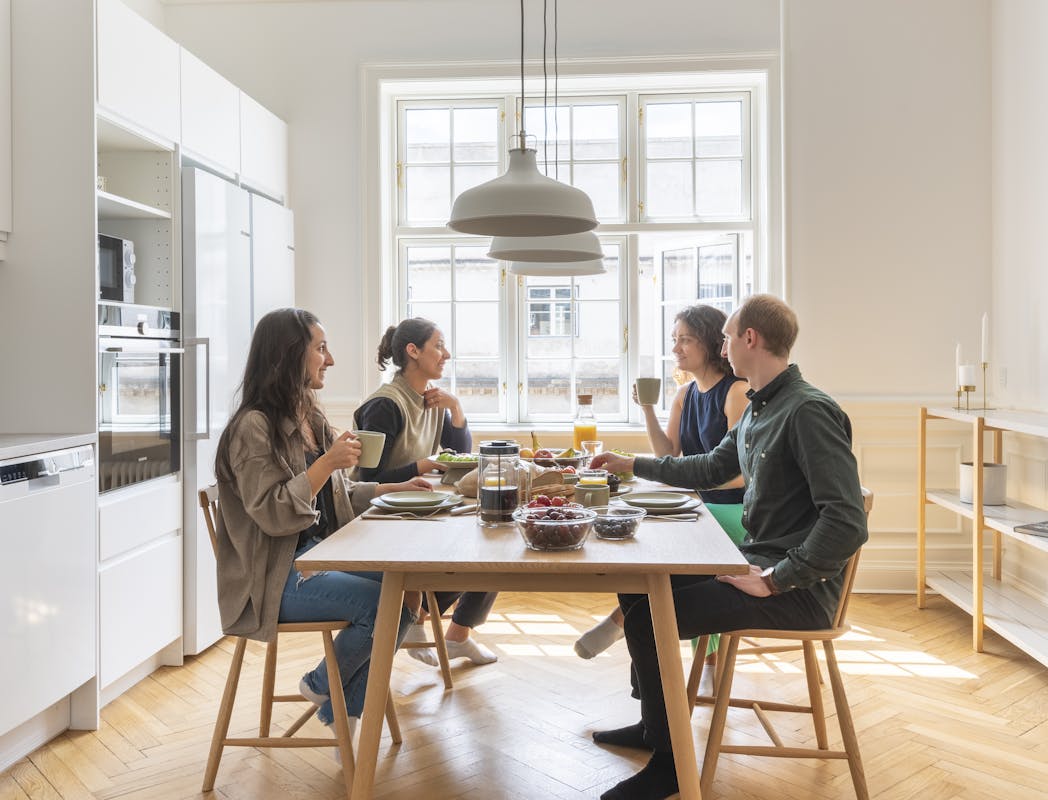 We would love to hear suggestions on how to tackle some of the following problems:
Unlimited consumption of utilities in our rent means members are not encouraged to be careful and conscious of their energy usage.
When partnering with owners and landlords on new homes, we always try to influence renovating or building in a way that meets high sustainability standards. However, this has a cost attached that not all partners are willing to pay. How do we find new ways to influence our partners to make more sustainable choices despite higher costs incurred?
We've built our own proprietary real estate software that allows us to operate our homes. We're currently using AWS as a hosting tool and changing hosts is a very challenging, cost and resource-intensive task. We would love suggestions on how to run our tech stack in a more sustainable manner.
If you have thoughts or ideas on the above, or have any other tips for LifeX when it comes to sustainability, reach out to us on: sustainability@joinlifex.com.