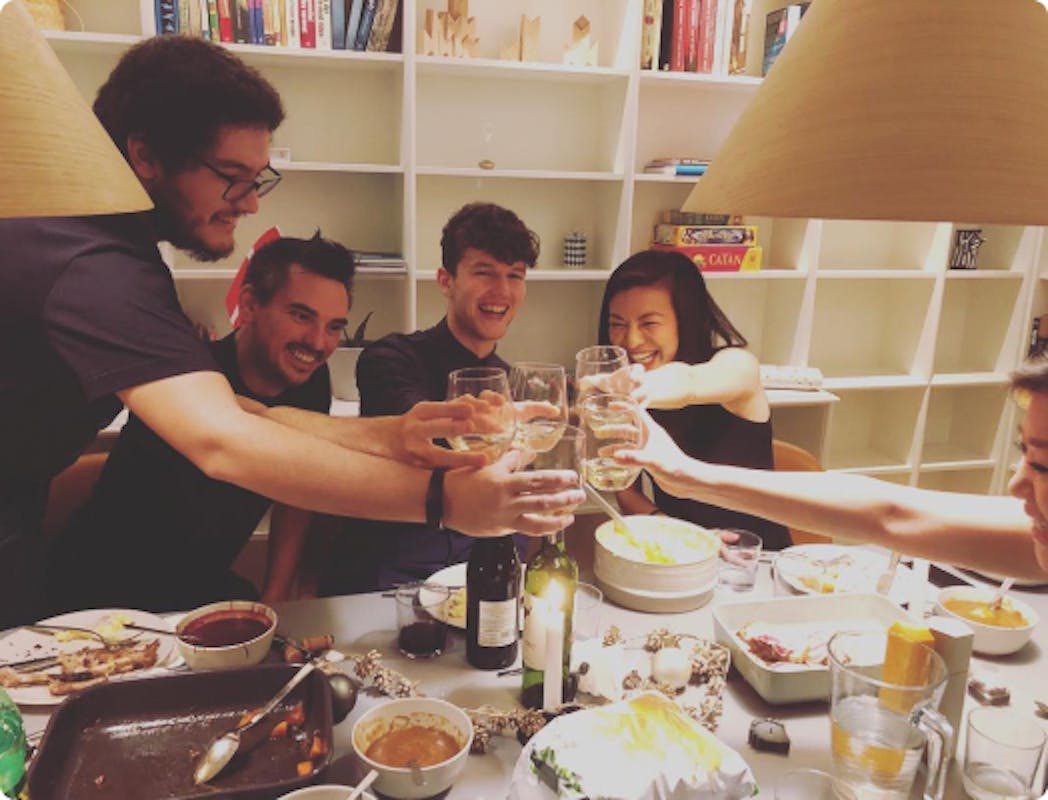 What is coliving?
Coliving is a modern form of shared housing; it's a way to live and share a home with other like-minded people. The biggest value of coliving is access to the community. Coliving is quickly gaining popularity across the globe as people increasingly value living flexible and convenient lifestyles.

It's important to note; modern coliving spaces come in many different shapes and styles. The term has been used loosely for different kinds of living arrangements: from "big box coliving" (buildings with hundreds of pod-style rooms) to family-style apartments turned into coliving homes (imagine living in an episode of "Friends"). What all these coliving concepts have in common is the desire to offer a more community-oriented lifestyle.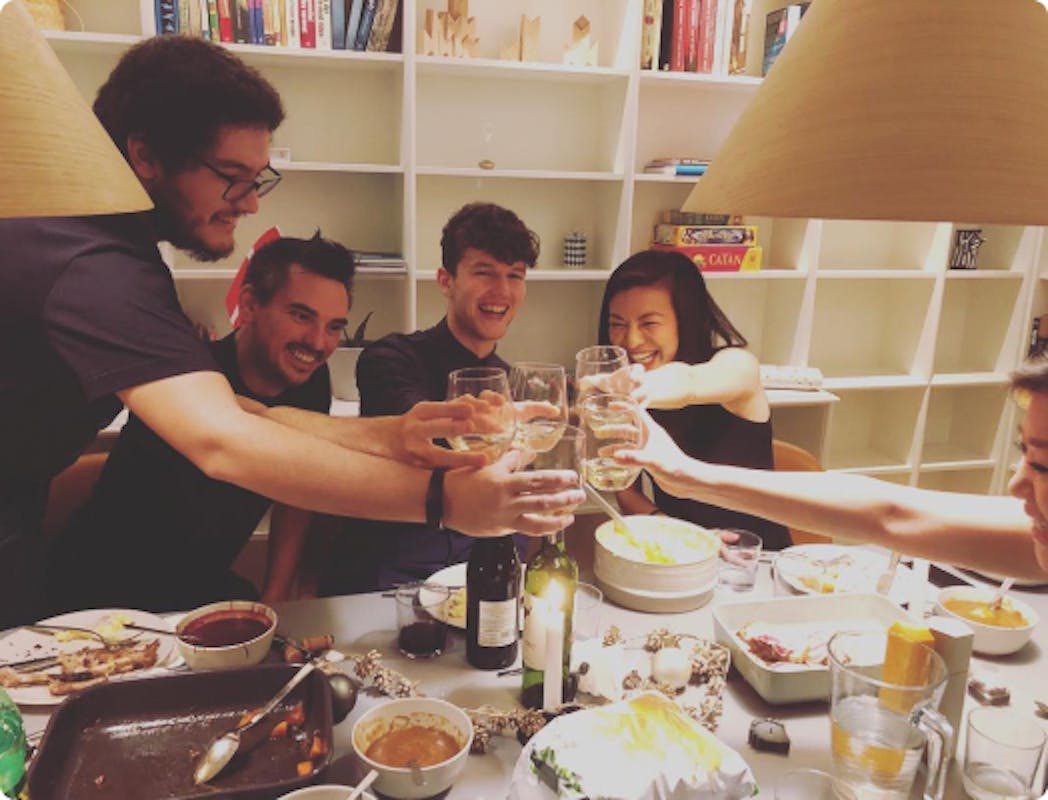 Why people love coliving
Play the video and hear directly from our members what is is like living in a LifeX home.
Why is coliving gaining popularity?
Flexible job market



We, millennials, tend to change jobs around every 2 years. We are always striving for a better opportunity, which subsequently means we are also less tied to a particular city. The world is "flat" for us. That's why we require different, more flexible type of housing.

Move to urban areas



The world is moving to cities - in fact, it is expected that more than 70% of world population will live in urban areas by 2050. That's why new living arrangements are sprouting up in cities to accommodate this ever growing urban population.

An app for everything



With a press of a button you can now summon food from your favourite restaurant, order a taxi or rent an electric scooter. So why does it still take a week to get in contact with your landlord? The consumer expectations have changed dramatically in the last decade and we want everything to happen immediately.

Increase in loneliness

‍

This one is loosely connected to the previous point; there is a concerning trend of increasing loneliness among millennials. Recent research shows that almost 10% of people aged 16 to 24 were "always or often" lonely.

Access over ownership

‍

Millennials have very different spending habits compared to the previous generation. It's not about owning a car or a house anymore. It's about having an immediate, convenient access to whatever you need when you need it for as long as you need it.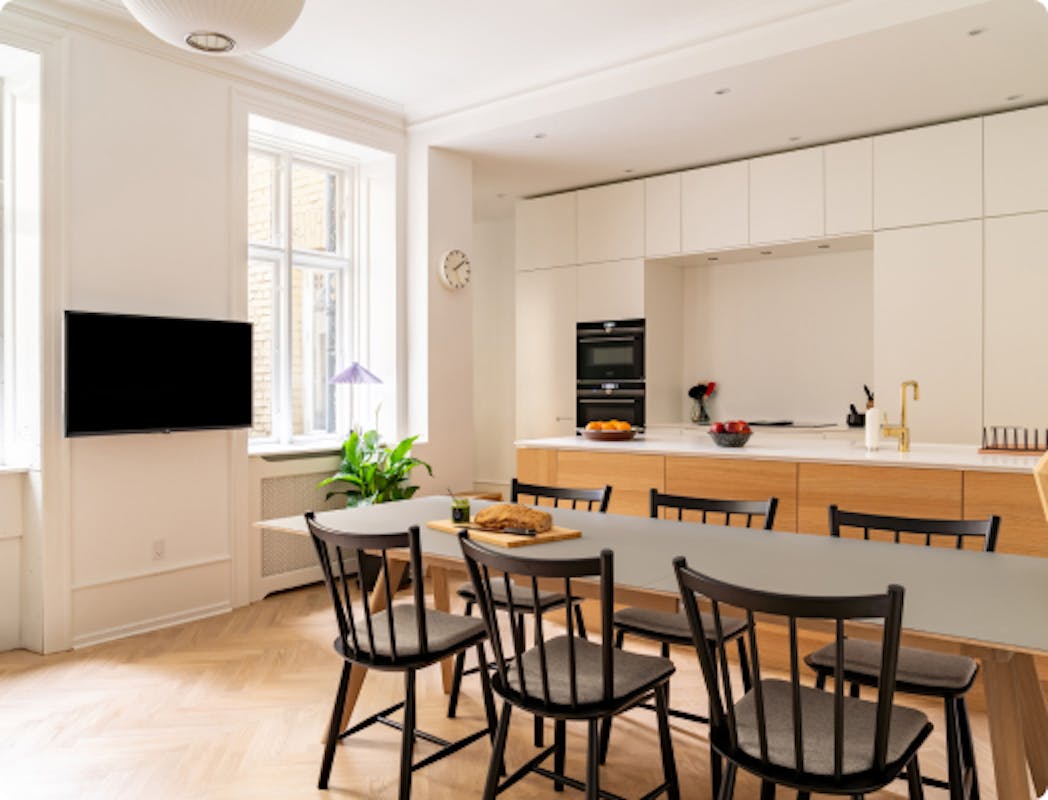 What's the difference between traditional shared apartments and coliving?
A flatshare is usually an agreement between a small group of people to share an apartment. Shared apartments for rent typically have inflexible lease terms, limited common space, and aren't furnished. Coliving, on the other hand, offers more comfort, convenience, and community.

Our coliving apartments are beautifully furnished with plenty of shared space and added services, like cleaning and maintenance. Our members have more free time and fewer household tasks. Another big benefit of coliving, is having access to a larger community. At LifeX, we have almost 400 members from 50+ different nationalities in 5 major European cities! Our members can easily connect via our mobile app. We also encourage our members to visit our other cities through our "Room Swap" feature.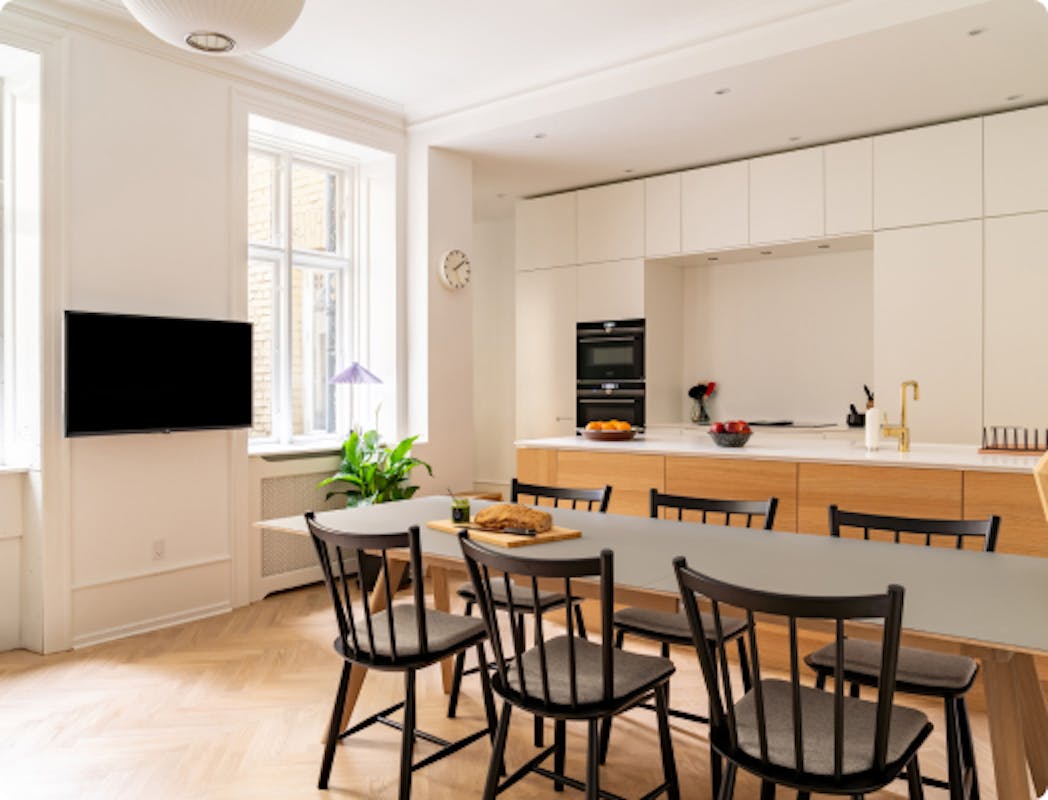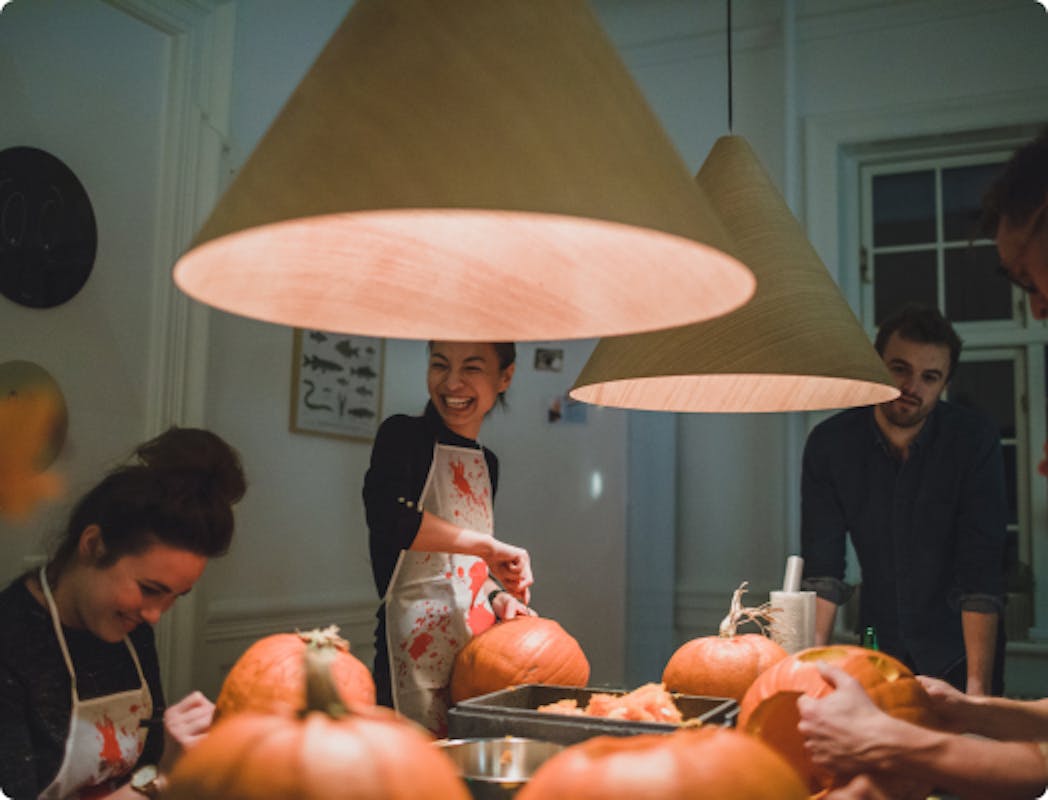 Who is coliving for?
There are many types of coliving spaces. Some are specifically for students, artists, digital nomads, or even for entrepreneurs in a certain field.

At LifeX, we welcome young professionals from all industries, backgrounds, and nationalities. We believe the key "ingredient" for a successful coliving home is when everyone is respectful, conscientious, and interested in living with others! We seek to facilitate diverse and open communities where everyone feels welcome, and at home.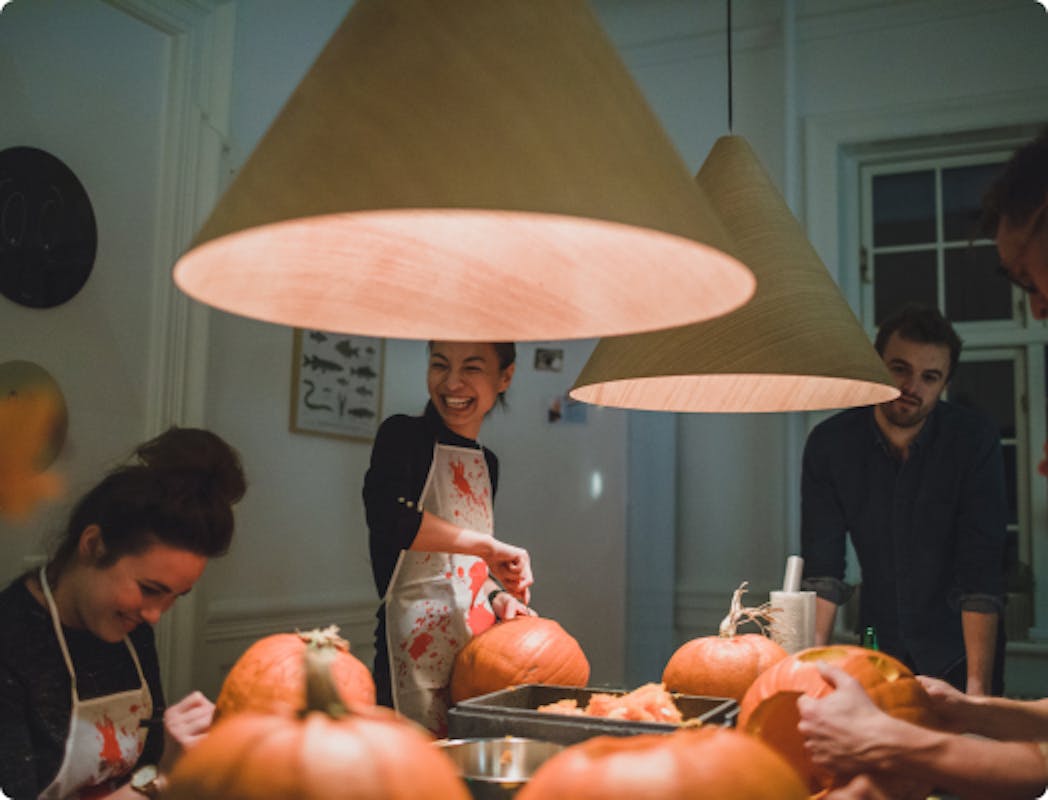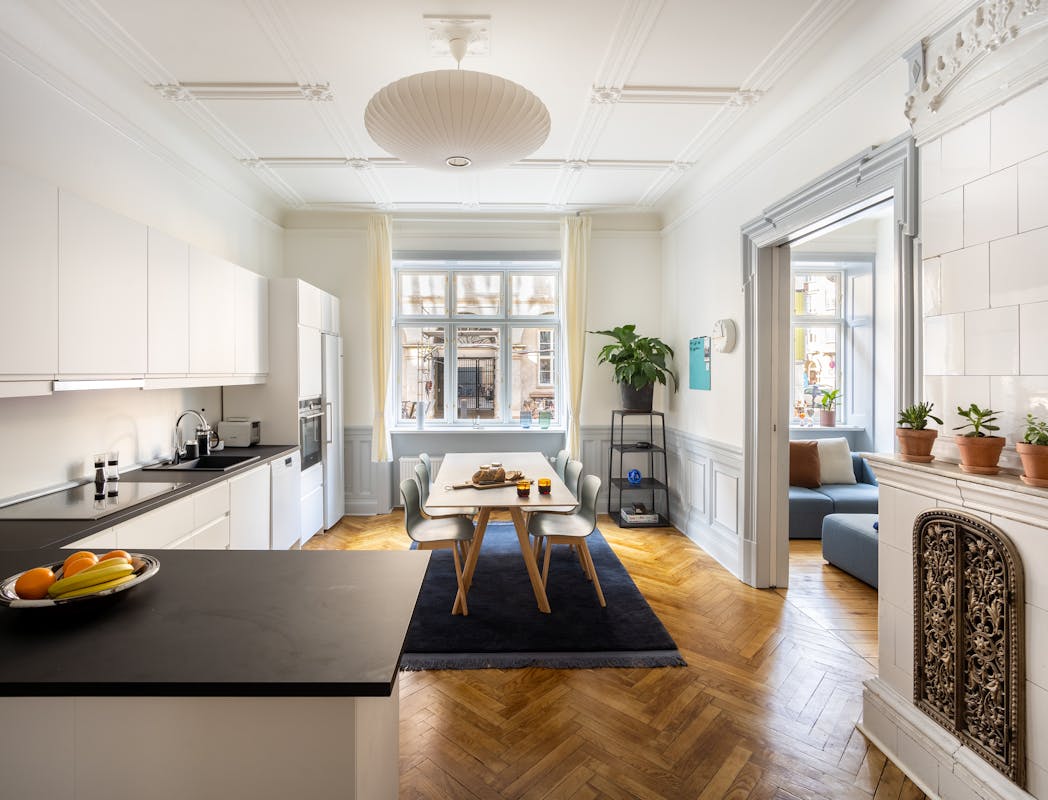 How is LifeX coliving different from other coliving companies?
LifeX focuses on what we call "family-style coliving".

We find spacious apartments in central city areas, that are often too expensive for families. Our coliving apartments generally range from 150 to 400 square metres and serve as a comfortable home for 4-8 people; who share common spaces and have their own private rooms.

Our design team carefully creates each property with the member experience as their top priority. Ensuring that there is plenty of space to come together socially, and also lots of space for privacy. When you live with LifeX you don't have to make any sacrifices or trade-offs when it comes to your housing.