Restaurants
Music
Connectivity
Cafés
Green spaces
Shopping

Vesterbro is one of the coolest neighbourhoods in the world. It was actually awarded this title in 2017! So safe to say it's the coolest place to live in Copenhagen. Vesterbro has undergone a drastic transformation, the neighbourhood as we know it today really started to form over the last 20 years. A historically overlooked area is now one of the most coveted neighbourhoods to live in Copenhagen. It's a very diverse district, home to people from all over the world and also suited to everyone from creatives and students to families and retirees - there isn't one typical 'type' of resident in this neighbourhood! Vesterbro offers a little bit of everything, great food, bars, shops, and very close proximity to the downtown area without the hustle and bustle at your doorstep. 

---
Read on to get an idea of daily life in Vesterbro, the history, and what you should check out when you're living there!

What's covered in this guide:

---

Vesterbro perfectly encapsulates all that is cool and trendy - we wouldn't surprised if it was actually used in the dictionary to help define those words. However, it's a special kind of cool, it's both effortless and aspirational with a totally approachable and welcoming atmosphere. Everything you love about hip neighbourhoods, none of the pretentiousness; it is Denmark after all, and they just don't really do that here. It's as though all 70,000 residents met and handcrafted the perfect laid back, but lively atmosphere.

Vesterbro has undergone some sizable transformations in the last few decades, driven by substantial urban renewal projects. Up until the '90s, Vesterbro was known as Copenhagen's red-light district, with a reputation for clandestine activities. It has since transformed into the lively, creative hot spot we know and love today.
Vesterbro is located to the west of the city centre, you can walk or bike downtown in less than five minutes. It's a relatively small neighbourhood spanning from the central station to a large park (Vestre Kirkegard) and surrounded by the harbourfront, Frederiksberg, and the city centre. As you can imagine, it's a highly coveted place to live and its recent transformation means it's packed with diversity!

Distances from Vesterbro
Opera house - 4.6 km, 16 min bike
The lakes - 1.7 km, 10 min bike
Nyhavn - 3.8km, 13 min bike
Tivoli - 2km, 6 min bike
Frederiksberg Have - 2.4 km, 13 min bike
Central station - 1.8 km, 5 min bike
Fælledparken - 5.3 km, 19 min bike
Traits of Vesterbro
Artistic, creative, vibrant, lively, charming, community oriented, authentic, trendy 
Vesterbro is perfect for
Young Adults, creatives, students

Long answer short, everyone! This neighbourhood is composed of long-time residents who have watched the full transformation of the neighbourhood and new residents who've worked hard to secure housing in the covested area. You're sure to see artists, business people, as well as small families and retirees. It's also diverse in terms of nationalities, 24% of people living in Vesterbro have foreign backgrounds. If you compare residents of Vesterbro, they may live quite different lives, but they all share the independent spirit that brings the neighbourhood together.

No two days are quite the same in Vesterbro as it's a cultural hotspot! This neighbourhood is buzzing with activity, from boutique shops and restaurants to the hottest music venues. You can enjoy this neighbourhood year-round and take in the variety of events that cycle through. Vesterbro is home to many of Copenhagen's iconic sites, from Vega and the Meatpacking district to the historical Carlsberg brewery.

The atmosphere of the neighbourhood is very creative, those that live here enjoy tons of cafes, restaurants and shops. There is also a good amount of green space with the large park, Vestre Kirkegard, and expansive green space that was recently (2017) added on Sønder Boulevard. As it's a high-density neighbourhood, these outdoor spaces are very welcomed and heavily used. When it's sunny (or just not raining) you will see tons of locals hanging out on Sønder Boulevard and on the patios of cafes and restaurants. Despite the fact that there is always lots to do in Vesterbro, it has a very relaxed pace and laidback atmosphere.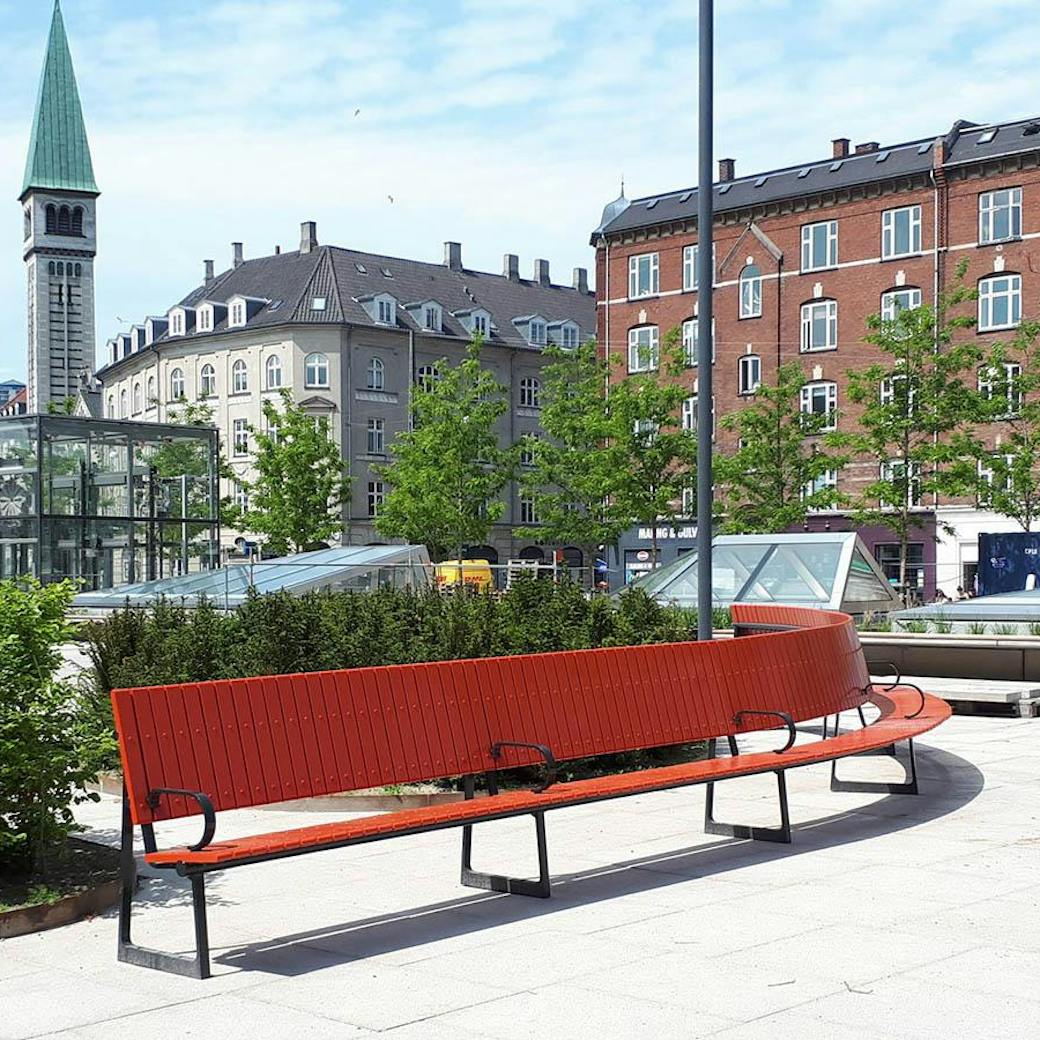 Vesterbro is characterised by its many small and winding streets - something you don't see in most of Copenhagen's neighbourhoods. Most of the buildings in Vesterbro follow the classic five-storey Copenhagen apartment building style that you see in the rest of the city. As an old industrial area that made extensive preservation efforts, there are lots of historical buildings and areas to enjoy. If you want to live in Vesterbro, apartments are essentially the only option, due to the density you won't see any standalone homes!
There are a few popular online portals where you can find apartments and rooms to live in Copenhagen. Most popular ones are:

Boligportal, FindRoommate, Facebook group: House/Room Renting in Copenhagen, Facebook group: Copenhagen Accommodations

In case you're a young professional you might find LifeX coliving apartments a great fit.
Browse Lifex apartments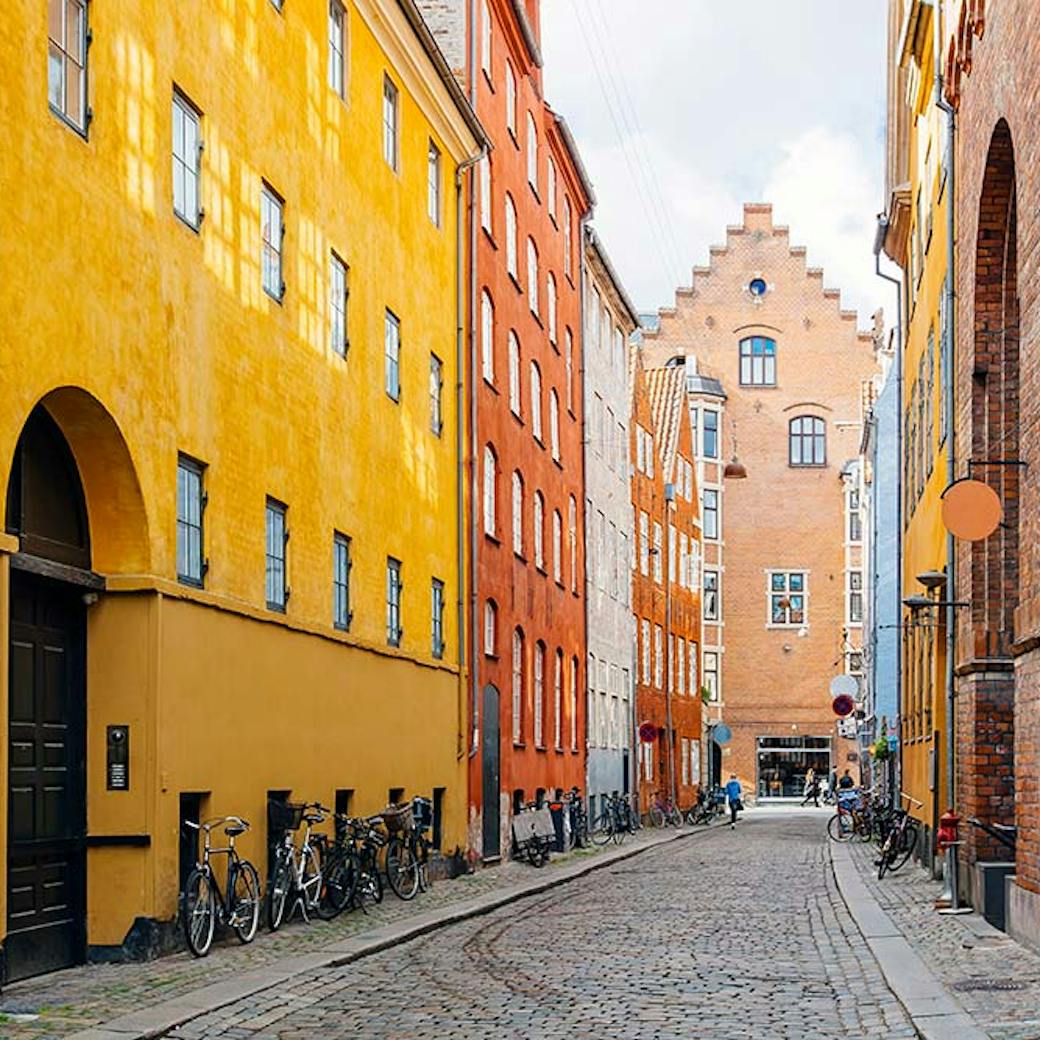 One of the best things about Vesterbro is that you will never be bored there! In addition to the many points of interest in the area, there are also events cycling through, such as concerts at Vega, new exhibits at art galleries, and new restaurants to try! It also attracts a wide variety of people, so if you're hanging out in the meatpacking district you'll be in good company. Here are some of our favourite places to check out!



This street is charming and as soon as you arrive you will see exactly why it's calling 'Little Paris.' Brimming with cosy cafes and wine bars, you can enjoy sitting on one of the many patios and watch the cyclers pass by. It also has charming speciality shops to check out.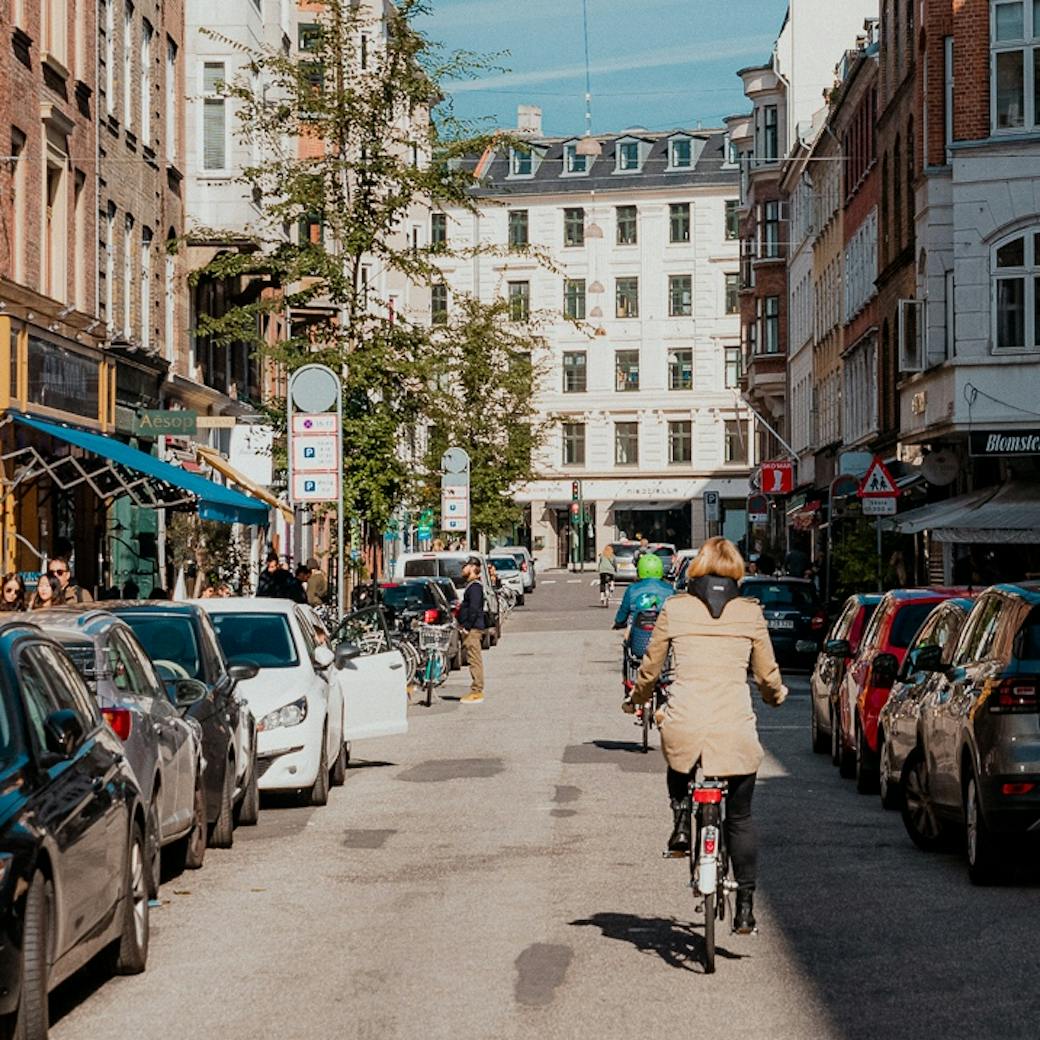 You've probably heard about this one, but it's always worth a mention. Hanging out in the meatpacking is almost mandatory if you're living in Vesterbro. There are lots of great bars (like NoHo and Jolene Bar) and restaurants, you can enjoy this area rain or shine, but it's always something special in nice weather!



You've got to appreciate living in a city where you can just swim on the waterfront! Havnebadet is one of the best ocean pools in Copenhagen. In the summer tons of Vesterbro residents hang out here to cool off, some even go for a quick lunch break swim!



These are the main green spaces in Vesterbro, rest assured that they are well-loved! Go for a long walk in Vestre Kirkegard or hang out with some beers on Sønder Boulevard.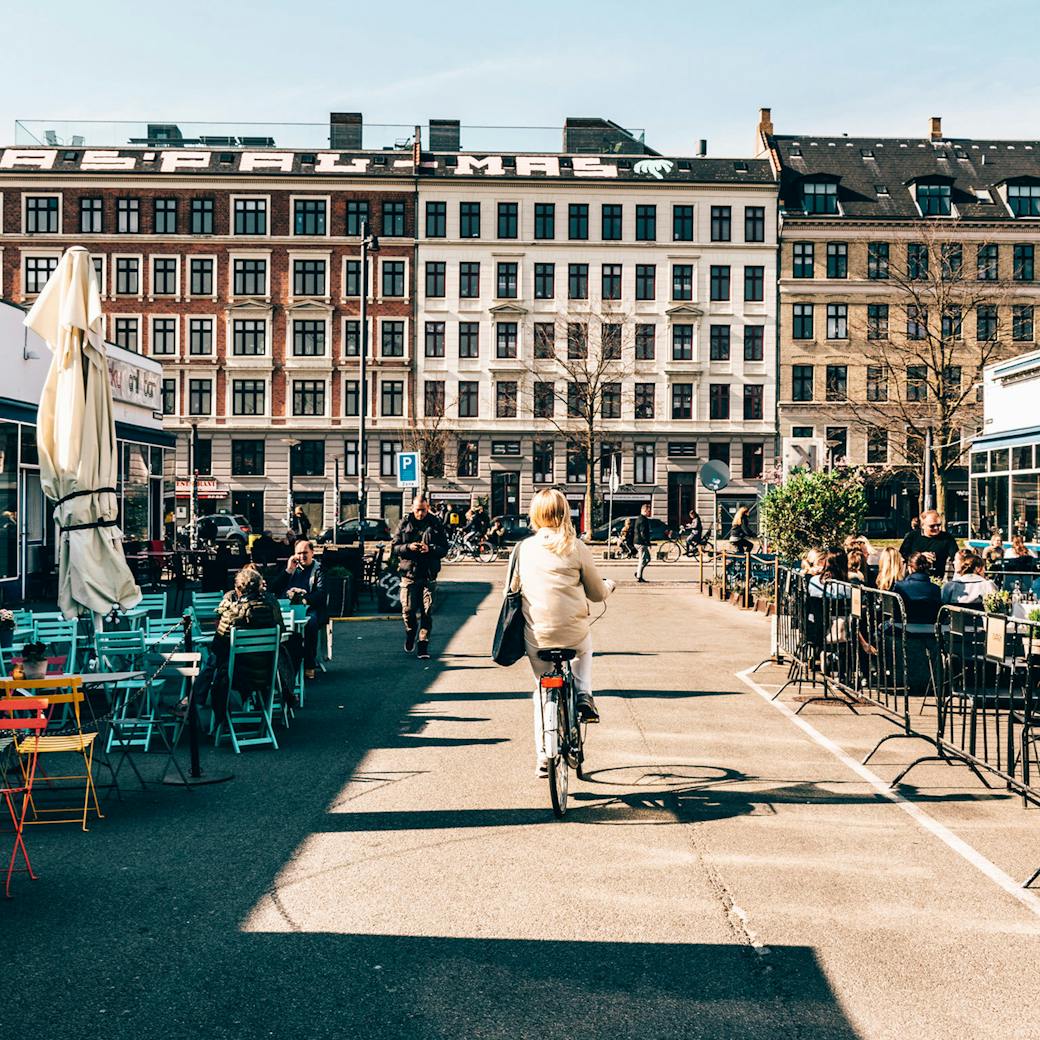 Visit the home of (probably) the best beer in the world. There is almost nothing more Danish than Carlsberg, and Vesterbro is the home of it all! The historic brewery site has been transformed into a lively neighbourhood. Check out the restaurants and parks, make sure not to miss the brewery itself!
Our favourite Vesterbro bars:
Fermentoren, War Pigs, Halmtorvet 9

Our favourite Vesterbro cafes:
Hart, Brød, Prolog, Mad & Kaffe, Nice Cream,

Our favourite Vesterbro restaurants:
SSam Korean Food Bar, Granola, Les Trois Cochons, Ankara Durum House, La Neta, Tommy's Burgers

Our favourite Vesterbro shops:
One of Copenhagen's biggest malls: Fisketorvet, Nordic Nesting, Kyoto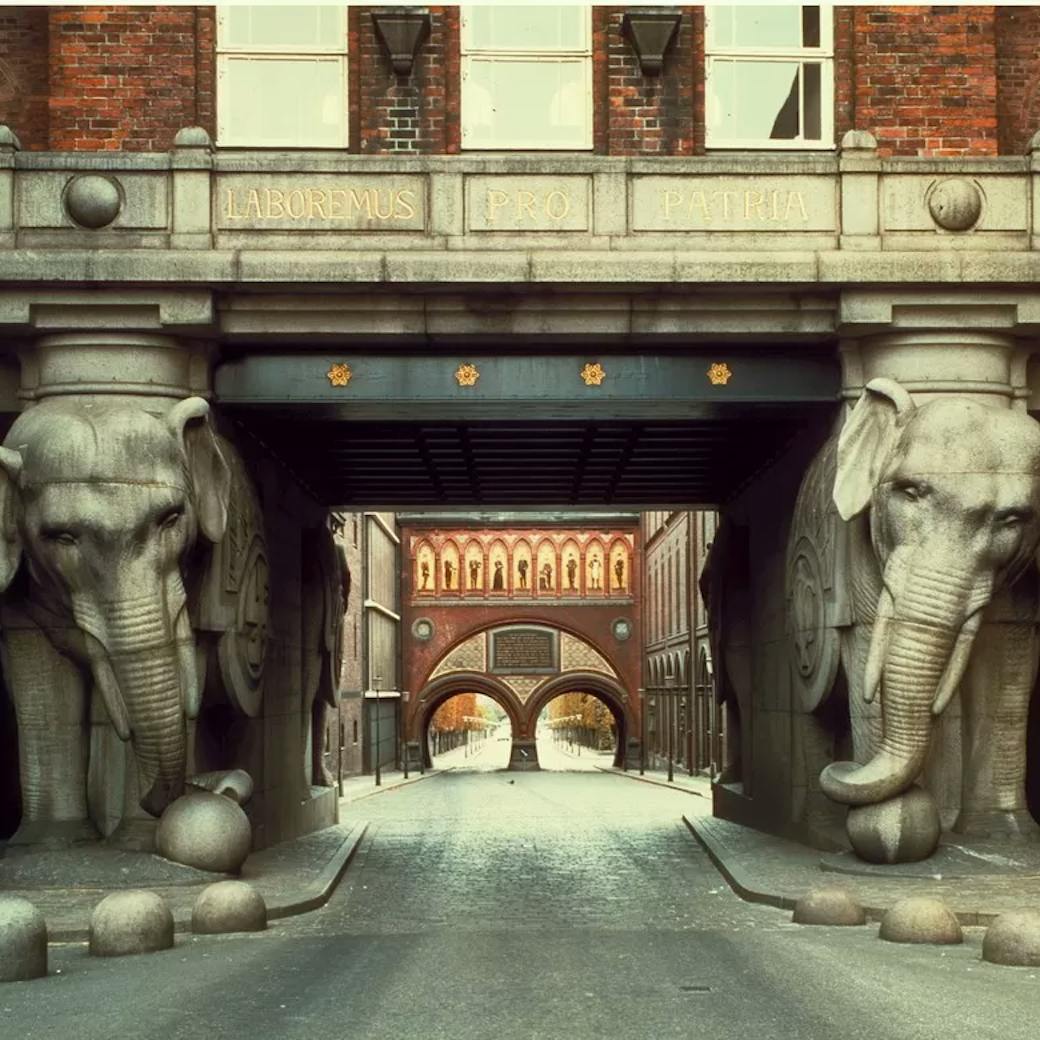 Vesterbro has a long history with deep roots as the entertainment district of the city. The area was established in the 16th century and what was once farmland and mills, slowly transformed into the Vesterbro we know and love today. 
Vesterbro's transformation into an urban area began in the mid-1800s, like most of Copenhagen's neighbourhoods outside the downtown core. Vesterbrogade, a central street in Vesterbro, was historically the main passageway into Copenhagen; making the area a popular hub for railways and home to Copenhagen's central train station (which is still in use today). All this activity also meant that Vesterbro became the logical location for trade and merriment! 

As Vesterbro continued to develop in the 1900's it was home to a diverse working-class group, giving the area a rebellious and independent spirit that still persists today. It was natural that during the Denmarks occupation in WWII, this neighbourhood was the heart of the resistance movement. Istedgade, perhaps the most famous street in Vesterbro, was the centre of this, even today you still see stickers and banners in Vesterbro saying "Istedgade overgiver sig aldrig" meaning, 'Istedgade never surrenders'. This same street also came to be known as the red-light district of Copenhagen; today it's transformed into a street full of restaurants, bars, and is one of the few areas in the city which is busy day and night!

Vesterbro has undergone dramatic transformations becoming the area it is today. Substantial urban renewal projects began in the 1980's, which addressed the infrastructure and also the residents that had traditionally struggled throughout much of the 1900's. The area has become one of the most desirable places to live in Copenhagen, its independent spirit and classic cool has persisted - a nod to its working-class roots.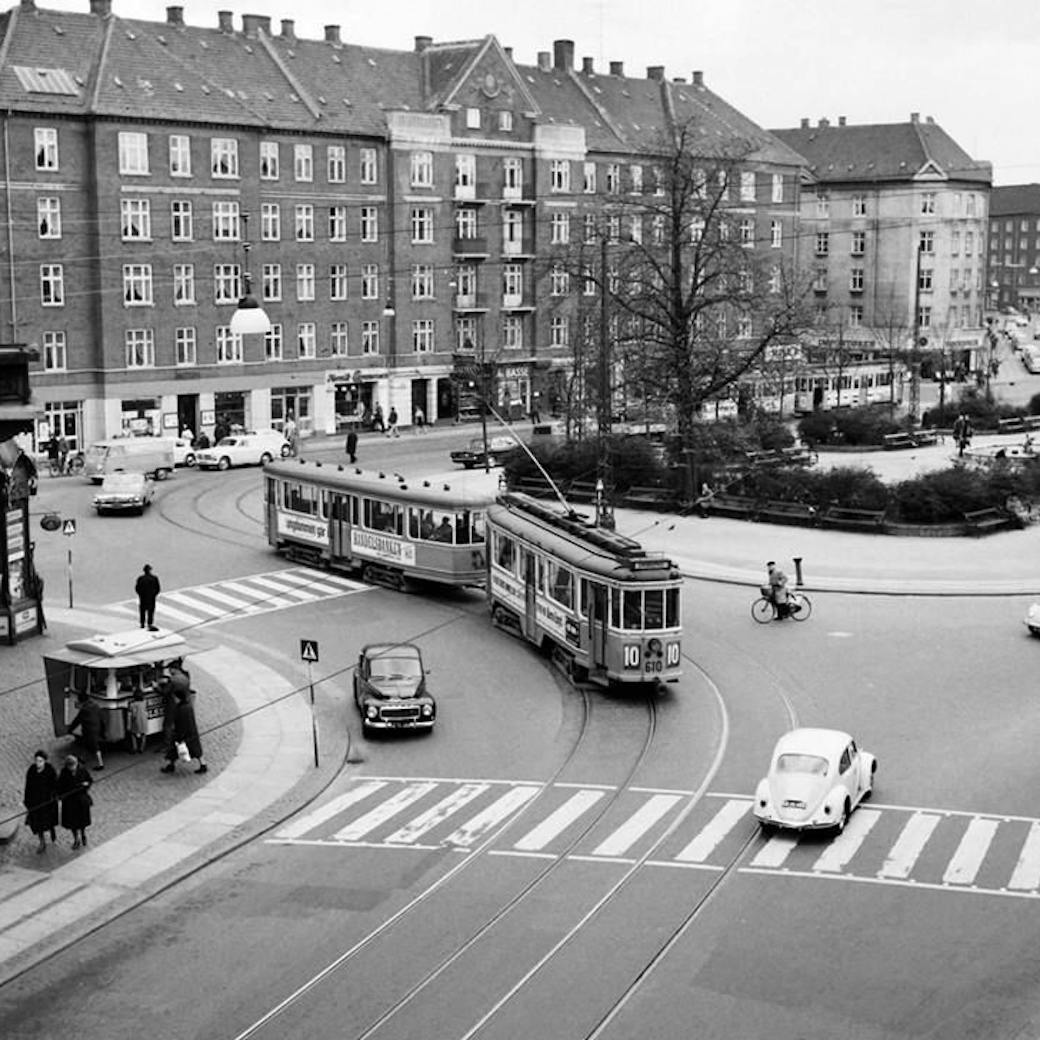 Other blog posts you might like