Restaurants
Music
Connectivity
Cafés
Green spaces
Shopping

Indre By, which directly translates to 'inner city', is the heart of Copenhagen. The city center is historic, iconic, and full of life. As you've probably imagined - this is a highly coveted place to live in Copenhagen! Indre By has a picturesque island-like quality with the lakes and harbour almost completely surrounding it; this was an very intentional design when hundreds of years ago Indre By was surrounded by a moat and walls, containing what was once the whole city of Copenhagen. Today you can see an intricate blend of old and new in the city centre - with historical winding streets, charming buildings, and of course many modern shops and offices. When you live in Indre By, everything is at your fingertips!

---
Read on to get an idea of daily life in Indre By, the history, and what you should check out when you're living there!

What's covered in this guide:

---

Indre By is simply full of life. There is plenty of entertainment, as you would expect in a city centre, but there are also many quiet winding streets. Even if you don't consider yourself to be a 'city' person, you will still find it a relaxing place to be. The city centre is home to 55,000 residents and we're sure each one of them has their own favourite thing about the area.

As the heart of the city, it's surrounded by all the main central neighbourhoods and coveted waterfront (both ocean and lake). The Indre By area includes Christianshavn, Holmen, and Refshaleøen as well. Living here means you're very well connected, a short walk or bike will have you where you need to be. If you ever feel like leaving the city, you're never far from a train or metro station. All roads lead to Indre By (in Copenhagen at least 😉).

There are plenty of notable attractions and areas downtown. Some that you've probably heard of are Nyhavn, Tivoli, Strøget, and the Round Tower. Palaces, parks, and iconic buildings are plentiful downtown - when you're there, you'll quickly realize which locations are touristy and which ones are local hot spots.

If you're a newcomer you will be surprised at how close everything is. You can walk from postcard-shot to postcard-shot almost faster than you can take it in. Up until the mid-1800s, the Indre By area was fortified (surrounded by walls) and represented the entirety of Copenhagen. You will find that it has many small districts within it and that it's packed with history!

Distances from Indre By
Opera house - 1.6km, 7 min bike
The lakes - 1.5 km, 6 min bike
Nyhavn - 800 m, 3 min bike
Tivoli - 1.1 km, 5 min bike
Frederiksberg Have - 4.3 km, 23 min bike
Central station - 1.7 km, 7 min bike
Fælledparken - 3.2 km, 11 min bike
Traits of Indre By
Lively, iconic, central, multicultural, inspiring, historic
Indre By is perfect for
Young Adults, creatives, professionals 

Downtown Copenhagen is a highly sought after place to live! There is a lot of diversity in Indre By, 20% of residents are foreigners. The streets are full of people from all over the world and the international feel is further amplified by tourists! When compared with the rest of Copenhagen residents of Indre By are slightly older than surrounding neighbourhoods. This could be due to the higher price point for housing in this in-demand area. Generally speaking, you will find fewer families living in the city centre and more adults both young and old.

The city centre is full of energy all year round - even on rainy days! Living in Indre By means there will always be something going on, festivals, concerts, and conferences, if it's happening in Copenhagen, Indre By is probably hosting it! On the weekdays the streets are full of business people, tourists, and locals going about their days. On the weekends you can expect lots of shoppers and people enjoying the best of Copenhagen's nightlife!

The downtown is full of shops, cafes, and restaurants that draw in people from all over the city - and the world. In fact, over 10 million people visit Copenhagen each year, and this number is growing! With tons of hotels, museums, and other attractions being in the city centre, you can expect plenty of visitors! If tourism is a bit of a turn off for you, don't fret, Indre By is full of green spaces and pedestrian streets so there is plenty of room for everyone to enjoy without feeling crowded. Indre By is actually home to one of the world's longest pedestrian shopping streets! Since it's simple to bike, walk, and take transit downtown, this city centre feels relaxing and not congested.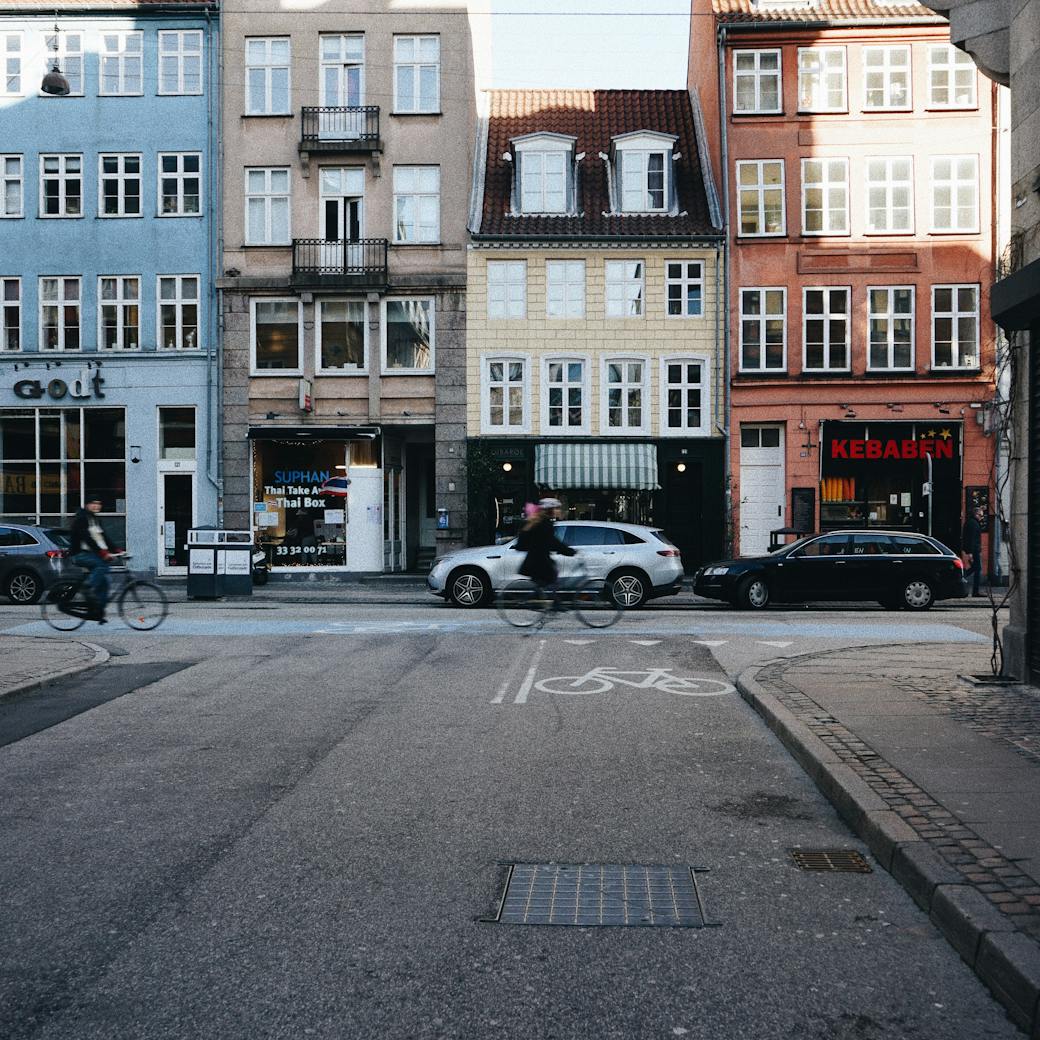 Indre By is full of winding streets and all kinds of buildings both historical and modern. You will see a lot of the traditional five and six-storey Copenhagen apartment buildings, many with the first floor used as commercial space. Due to zoning laws, there are very few 'skyscrapers' in Copenhagen so though there are large offices and malls, they blend in with the city.

Most residents of Indre By live in these classic apartment buildings; though most interiors have been highly modernised to match the demands of this hot real estate area. Surprisingly, it's not only apartments available in the city centre - there are also single-family homes! These famous homes were built for workers in the 1800s and are affectionately referred to as the potato row.

To keep up with the ever-growing demand, there are always a handful of new property developments in Indre By, especially in the Holmen area. So the dream of living in Indre By is becoming possible for more people!

There are many beautiful palaces, castles, and historical buildings to see. Additionally, many architects have made their mark on downtown Copenhagen - if you're a lover (or appreciator) of architecture, Indre By is the place for you!
There are a few popular online portals where you can find apartments and rooms to live in Copenhagen. Most popular ones are:

Boligportal, FindRoommate, Facebook group: House/Room Renting in Copenhagen, Facebook group: Copenhagen Accommodations

In case you're a young professional you might find LifeX coliving apartments a great fit.
Browse Lifex apartments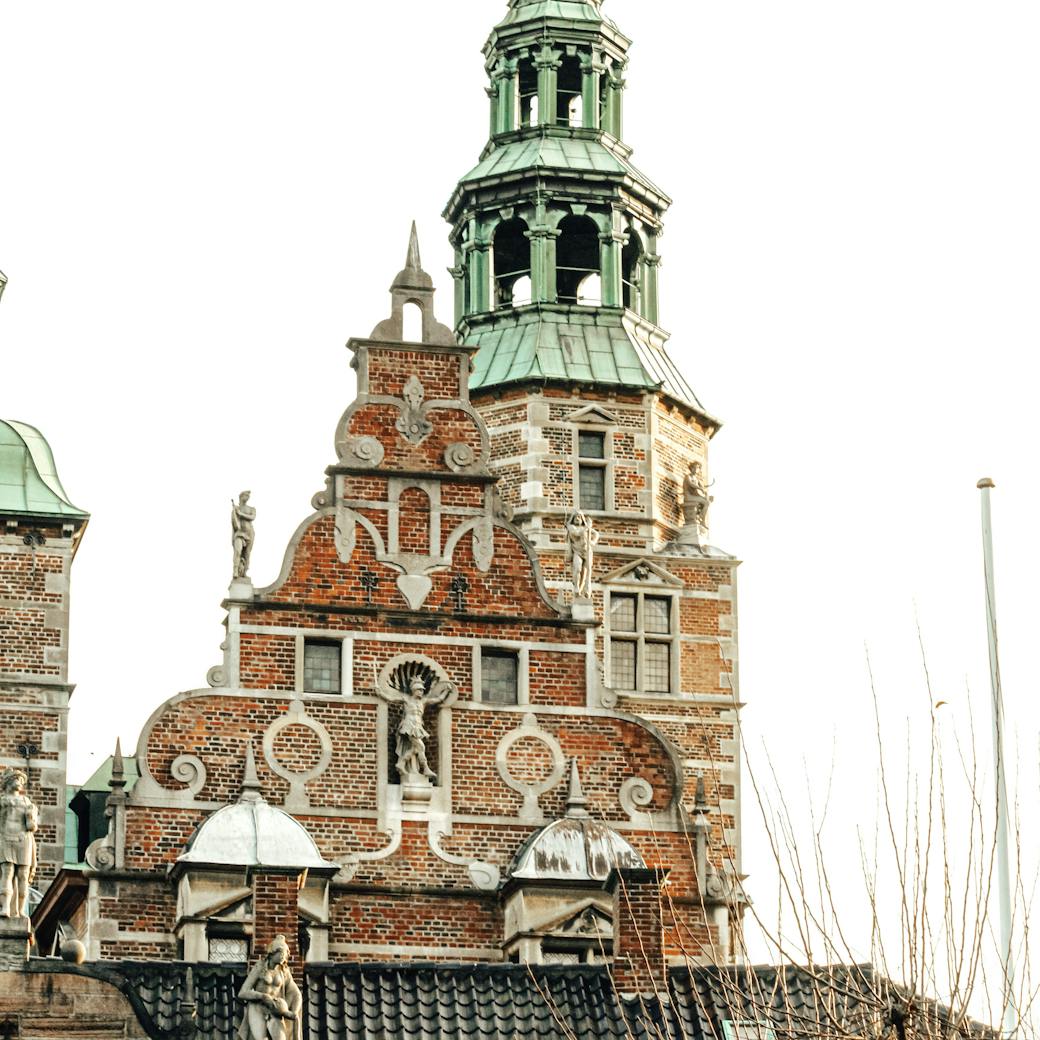 There are plenty of things to do in Indre By! Since there are tons of popular attractions in this area, we're going to focus on the things you might not have heard of yet. If you're living in Indre By (or just visiting) you will probably be spending a lot of your free time in these places!



On a nice day, there is almost nothing better than sitting by the canals in Copenhagen and watching the boats go by! Grab some coffee or beers and sit alongside Christianshavns Kanal or Frederiksholms Kanal. These canals are super active so there's lots to see, including homemade raft-style boats full of people having a good time. Not nice weather? No problem there are lots of cafes and bars lining the canals, enjoy the views from inside.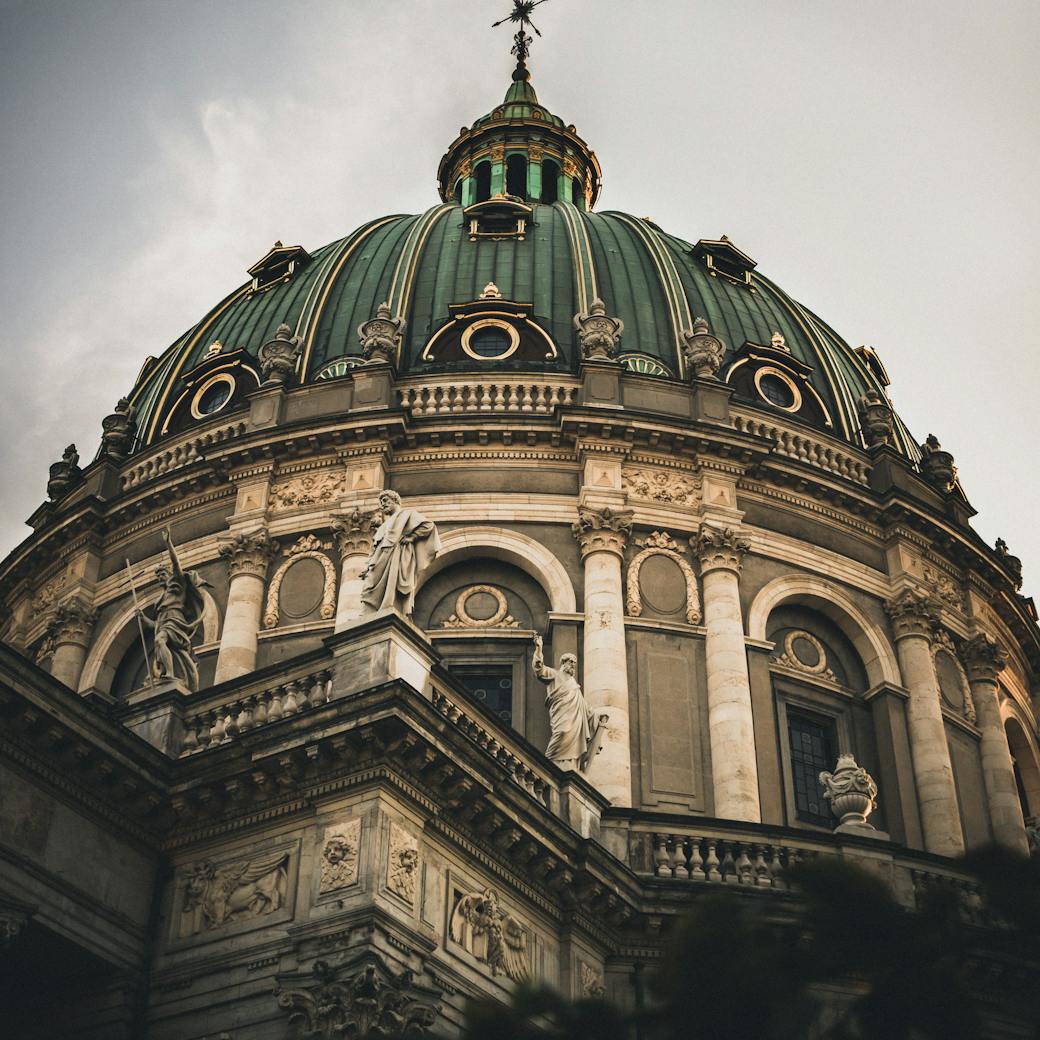 It's amazing to live in a city where you can swim downtown! Copenhageners know this and take full advantage of it year-round. Check out Ofelia Plads beach for an upbeat vibe and prime swimming location. Or stroll over to Islands Brygge (technically outside of Indre By) for some amazing harbour pools run by the city.



There are many great parks downtown, Kongs Have and Østre Anlæg are among the best! Kongs Have is one of the oldest in Denmark it's well-manicured, fit for the royals - it's the King's garden after all. Østre Anlæg is a bit wilder and will have you forgetting you're in a city!



Reffen is a large street food market near Holmen that is a staple in most Copenhageners' lives. Full of delicious food vendors from all over the world and there's almost always some great live music. Located on the outskirts of Indre By, you can get there easily and have the feeling of a city escape.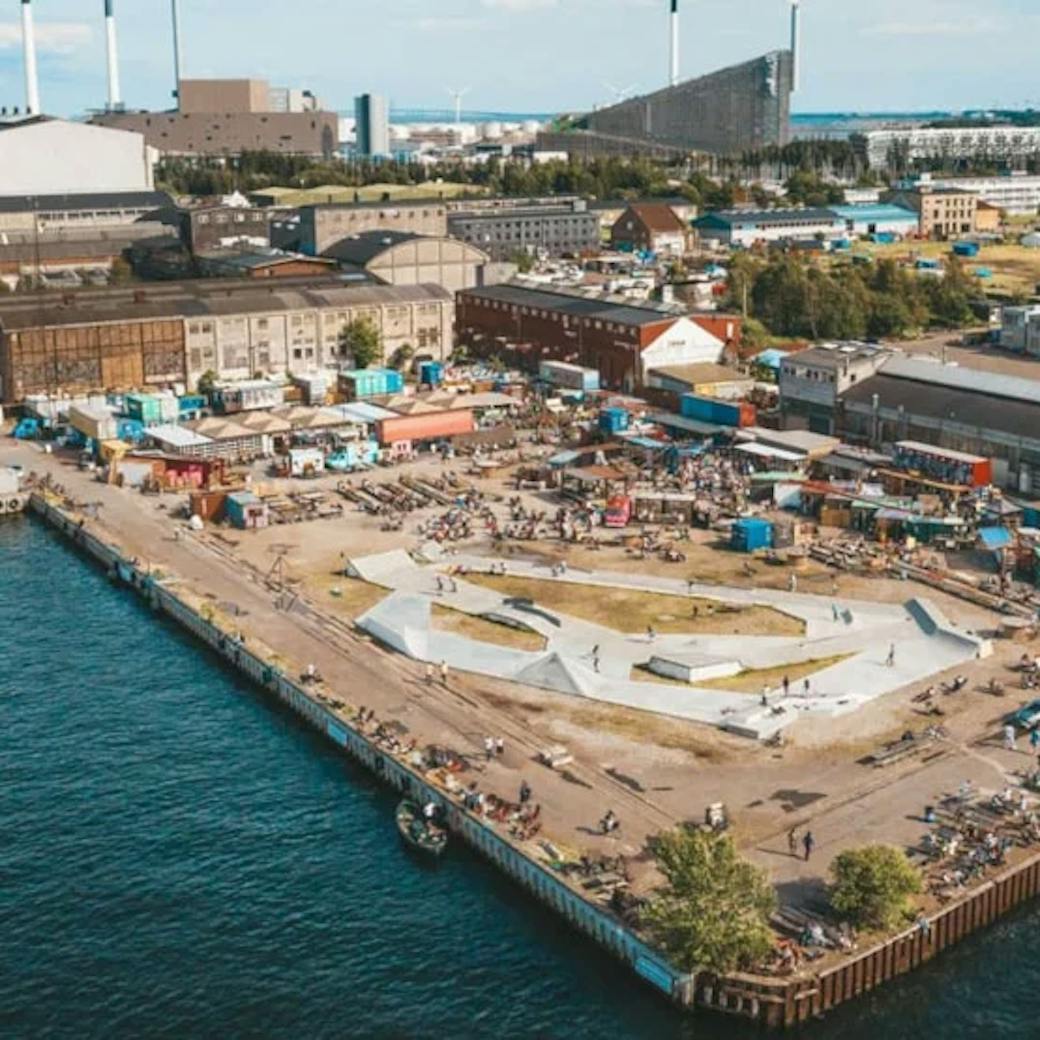 Copenhageners flock to the lakes downtown, though you can't swim there, there's so much to enjoy. Grab a bottle of wine and sit on Dronning Louises Bro - you'll be sure to be in good company.




You may have heard of Christiania, but this list wouldn't be complete without mentioning it! Christania is an independent community within the inner city and home to about 1000 people. There is a lot of history to Christania which shaped it into the one of a kind community it is today. If you visit, be sure to dine and shop at their local businesses and respect their local rules!
Our favourite Indre By bars:
Kayak Bar, Living Room Bar, La Banchina, Søhesten, Ved Stranden 10

Our favourite Indre By cafes:
Hart, Brød, Prolog, Mad & Kaffe, Nice Cream,

Our favourite Indre By restaurants:
Llama, Vækst, Høst, Pastis, Torvehallerne, Gasoline Grill, Keyser Social

Our favourite Indre By shops:
Magasin du Nord, Illum, Wood Wood, Pilestræde, Strøget, Købmageragde, ARKK Copenhagen, Hay House


The history of Copenhagen all began here, in Indre By. In fact, what we now know as Indre By used to be the entire city of Copenhagen. For hundreds of years large fortress walls and moats surrounded and protected the area.

Copenhagen's roots can be traced back to the middle ages, around 1000 AD, with humble beginnings as a small fishing village named 'Havn' (harbour in English). The village grew as its strategic location proved to be beneficial for trade. This prospering village was not without conflict, seeing many battles and raids that came with their share of setbacks. However, the area persevered, eventually becoming the capital of Denmark in 1445.

This village grew into a city and the foundations of Indre By as we know it today were laid during the renaissance ages. Christian IV was a notable king who significantly influenced Indre By's layout. He was very interested in building, commissioning many iconic structures that still stand today such as Børsen, the Round Tower, and even building the entire Christianshavn area for Dutch settlers.

Copenhagen's fortifications proved to be successful at protecting the city and it continued to grow and prosper. Though the limited space did make it very densely populated. Finally, in the 1850s the ruling king decided to let the city expand and the neighbourhoods we know and love today began to form. 

Today Indre By is very well maintained and remains the centre for commerce, entertainment, and liveliness in Copenhagen. It's a far cry from a fishing village, but it's strong appeal as a neighbourhood that Copenhageners dream of living in has not changed over time. Living in Indre By means you can enjoy living amongst historical treasures of the past with all the modern entertainment and conveniences of today!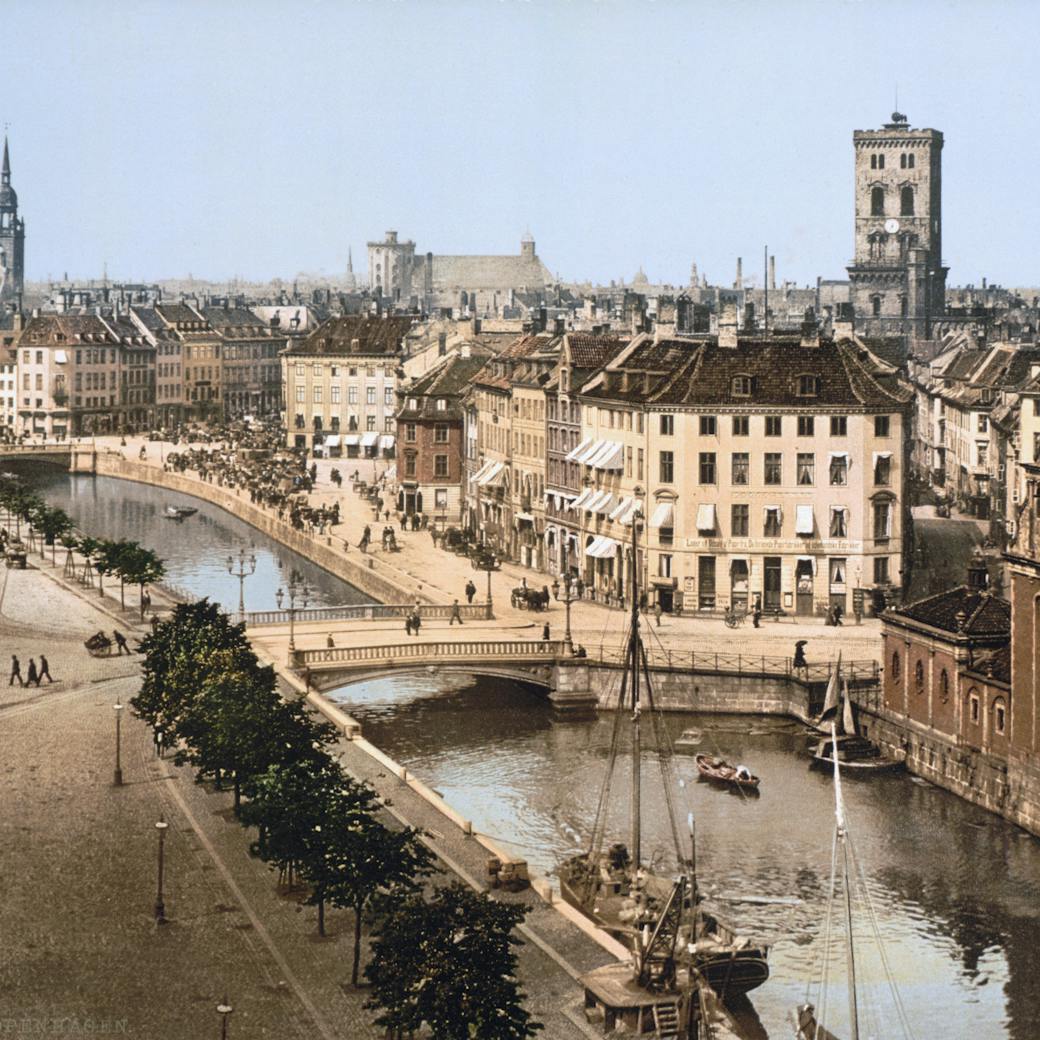 Other blog posts you might like