Restaurants
Music
Connectivity
Cafés
Green spaces
Shopping

Østerbro has a strong reputation as a relaxed and refined neighbourhood. It's home to people in all phases of life, from students to affluent families. If you move to Østerbro you probably won't be able to guess who your neighbours are until you move in - and we think that's a beautiful thing! One point residents do have in common is an appreciation for the atmosphere of the area. Many Copenhageners would describe it as being similar to Frederiksberg. This well-planned neighbourhood is home to Copenhagen's largest park, best cafes, national football team, and so much more. Living in Østerbro means you'll have a calm spacious environment around you, the perfect blend of countryside peace and downtown city living.


---
Read on to get an idea of daily life in Østerbro, the history, and what you should check out when you're living there!

What's covered in this guide:

---

There is something for everyone in Østerbro, it's spacious, calm, and full of green space - who doesn't love that? It's home to 79,000 people and covers an area of 9.8 km. It's densely populated, but thanks to its great planning there is lots of room for everyone.

This area of Copenhagen was developed slower than the nearby central neighbourhoods. Therefore the buildings were constructed with stricter codes, paying more attention to natural light and favouring wide streets. These design standards have undoubtedly made a lasting impact on the neighbourhood.

Østerbro is located in the east of Copenhagen, neighbouring Indre By and Nørrebro with tons of coastline and a section of The Lakes too! With a prime location and great connections, it's simple to zip around to other areas of the city.

The busiest streets in Østerbro are Østerbrogade and Nordre Frihavnsgade, they meet at a popular junction called Trianglen, close to The Lakes. If you're looking for a big city feel in Copenhagen, the Trianglen area is the place for you! 

Distances from Østerbro
Opera house - 4.6 km, 18 min bike
The lakes - 1.3 km, 6 min bike
Nyhavn - 3.9 km, 13 min bike
Tivoli - 4.3 km, 17 min bike
Frederiksberg Have - 5.1 km 20 min bike
CPH central station - 4.2 km 17 min bike
Fælledparken - 450 meters, 1 min bike
Traits of Østerbro
Relaxed, charming, fashionable, spacious, elegant
Østerbro is perfect for
Young professionals, students, families, athletic Individuals

Østerbro is a very appealing residential area, and it attracts all kinds of people. When compared with Copenhagen's averages, residents of Østerbro have a higher than average disposable income and are 1.5 years older. There are a few large public employers in the area, so it's likely that many residents are working for the Danish government in some capacity. There are also fewer foreigners living here, with 20% foreign residents compared to the city average of 25%. This area has grown by 18% over the last 15 years and has forecasted much more growth in the future. 

Østerbro has a reputation for being one of the quieter neighbourhoods of Copenhagen, but this doesn't mean that it's boring. While it's true that cafe culture is stronger than the nightlife scene in Østerbro, there are tons of interesting things going on! There are often large events at Fælledparken (and its stadium) such as games, concerts, and festivals. Since it has the biggest park in Copenhagen, it's a natural place to gather on exciting and important occasions.

It's not just a residential area, it's also home to some significant employers as well! Embassies and offices are scattered around the area, blending in with their surroundings. Though some organizations stand out such as Rigshospitalet, Copenhagen's main hospital, and an integral United Nations office, the UN City! You can expect that there are plenty of people commuting into the area for work - it's certainly not empty during the weekdays.

Østerbro can also pack a punch when it comes to cafes, restaurants, and cosy bars. A great place for a laid back evening out; if you're feeling a party night, the city centre is only minutes away. We imagine residents are thankful for a quieter neighbourhood to come home to whenever their night is winding down.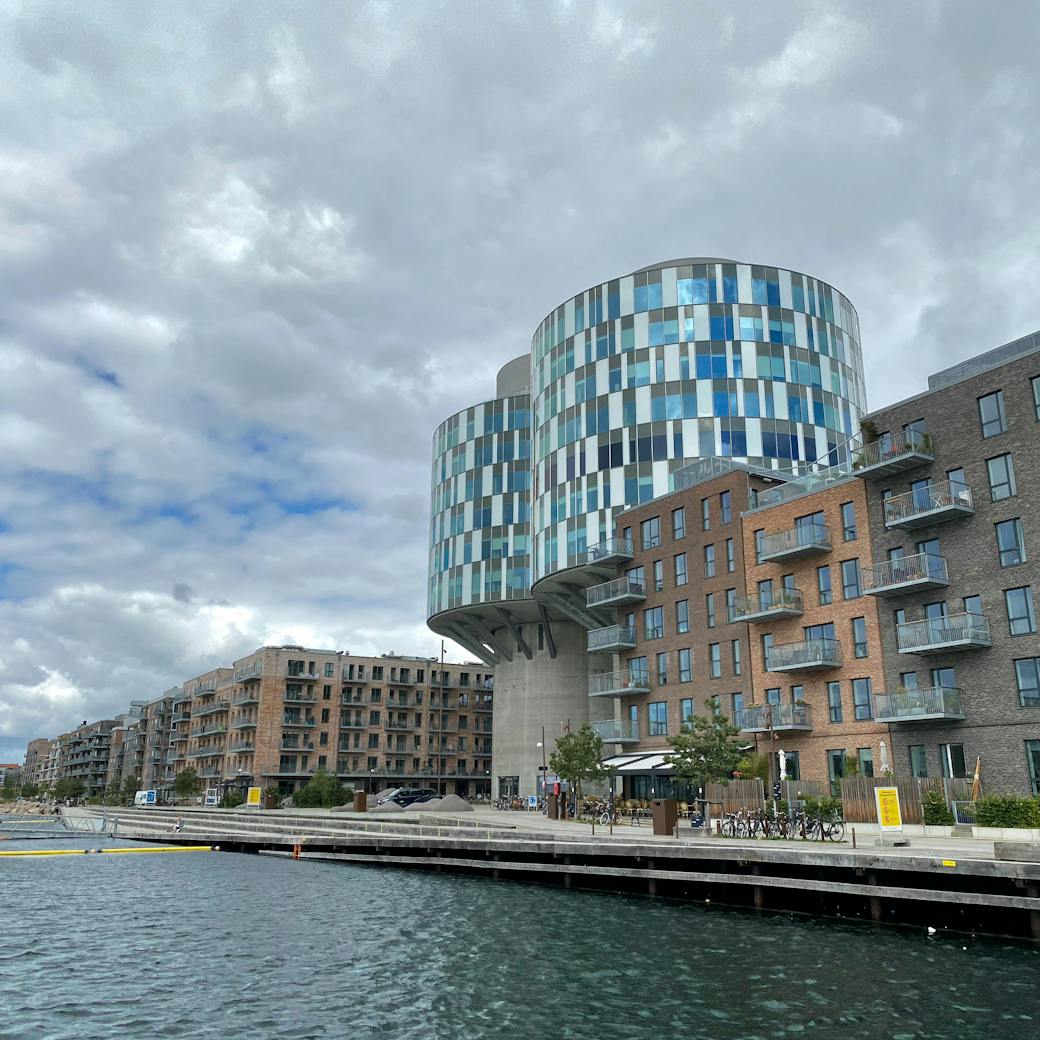 Østerbro is characterised by beautiful classic Copenhagen apartment buildings. Over half of the buildings in Østerbro were built in the early 1900s and have been well taken care of.  Though it's a densely populated area, you can find all kinds of housing, with apartment buildings concentrated towards the city centre and standalone homes in the northern areas of Østerbro. It's an expensive location to purchase property, so it's not a surprise that only one-fifth of homes are owner-occupied. The diversity in housing options fosters the diversity of the population, with housing for all phases of life. In addition to the older buildings, there are modern buildings as well, particularly concentrated along the oceanfront. Østerbro still has space to build and grow, a quality that is scarce among Copenhagen's central neighbourhoods!
There are a few popular online portals where you can find apartments and rooms to live in Copenhagen. Most popular ones are:

Boligportal, FindRoommate, Facebook group: House/Room Renting in Copenhagen, Facebook group: Copenhagen Accommodations

In case you're a young professional you might find LifeX coliving apartments a great fit.
Browse Lifex apartments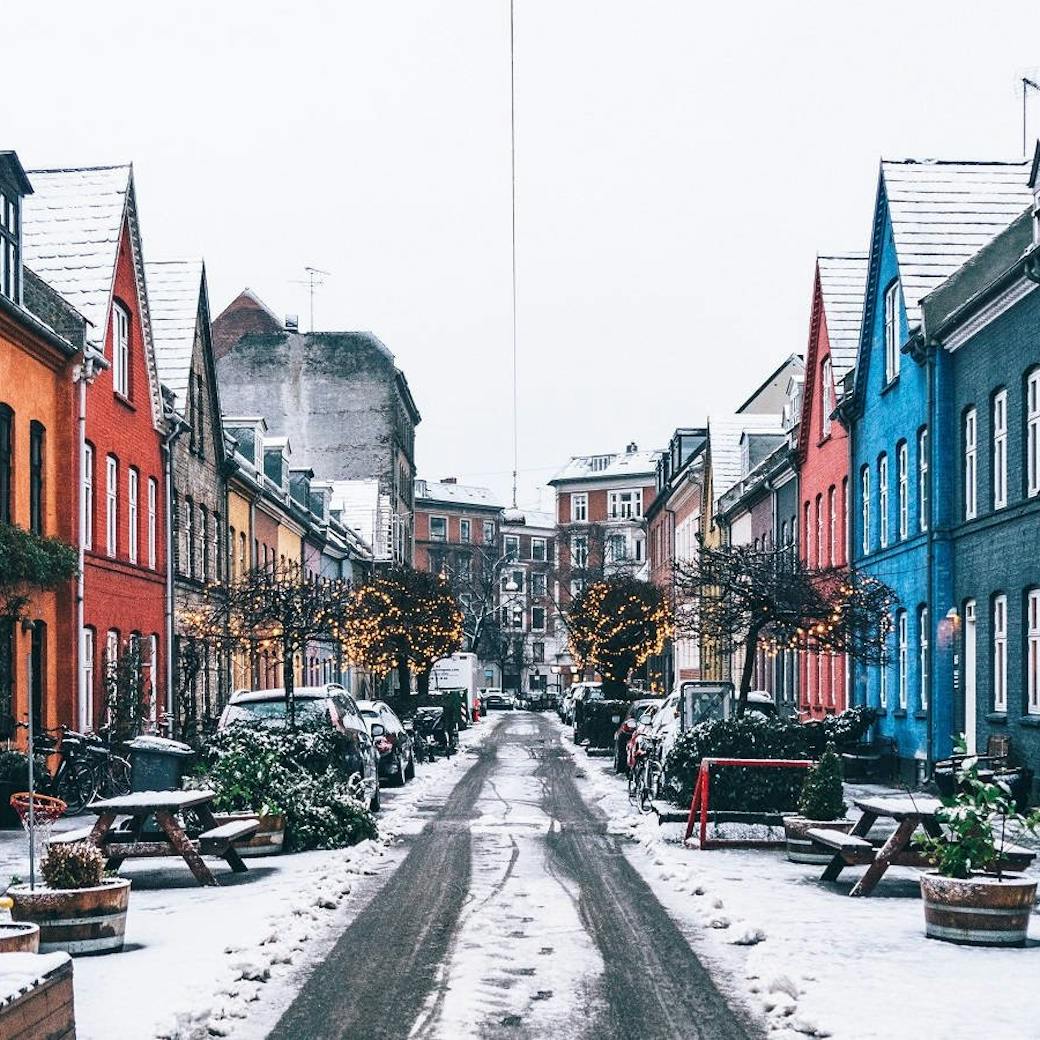 There are plenty of things to do in Østerbro! If you're living in Østerbro (or just visiting) you will probably be spending a lot of your free time in these places!


Bring a blanket and some snacks and settle in for the afternoon! This park has so much going on, it's a popular gathering place as well as home to the national football team. There is also a large skateboard park and several football fields to play on. If you're a runner, this is an amazing place for an uninterrupted jog.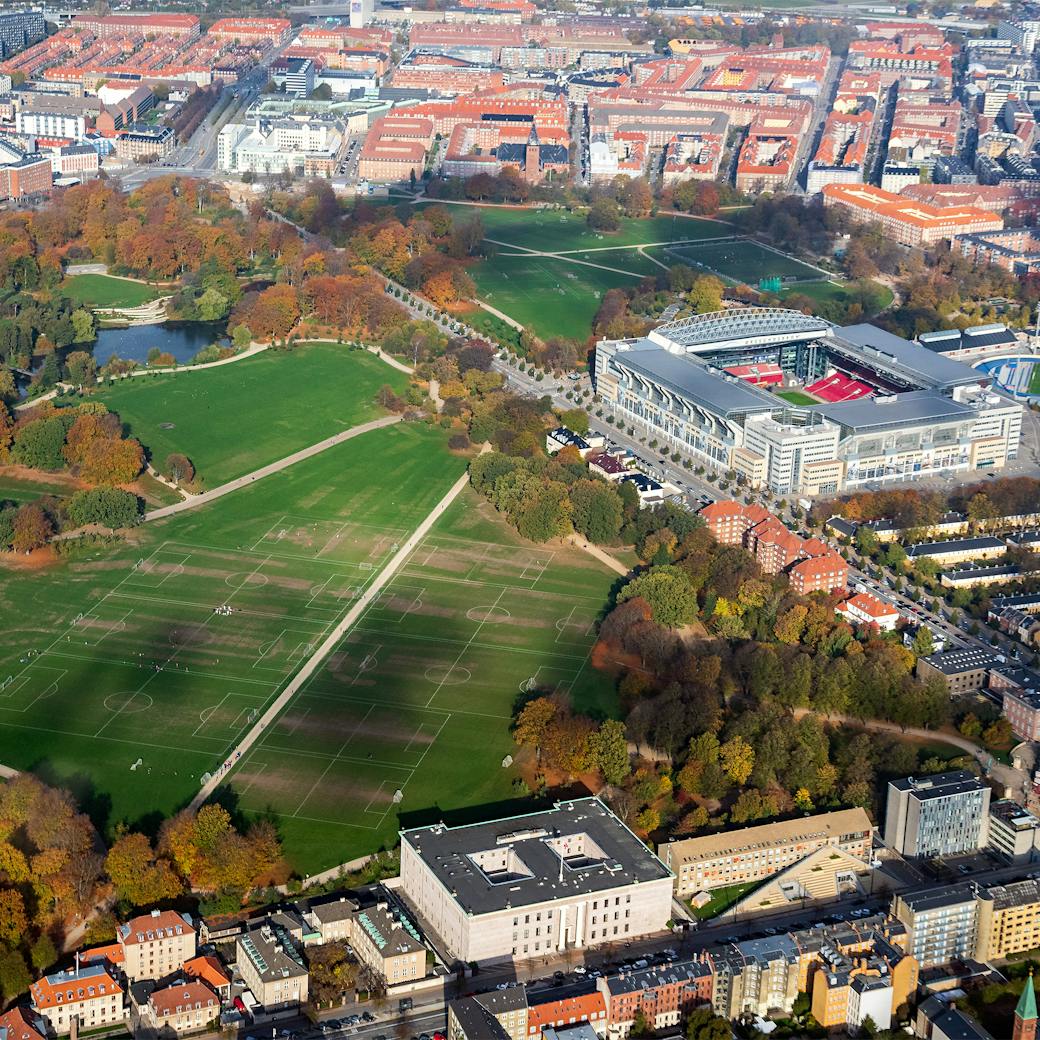 If you thought living in a capital city meant giving up your dream of living near a large sandy beach - we've got great news for you! Svanemølle Beach is a beautiful ocean beach in the north of Østerbro. You'll find many Copenhageners posted up here on a nice day!



Everyone knows that Danes love coffee and have perfected the cosy cafe. Østerbro is home to some of the best cafes in Copenhagen - so if you live here you will want to make cafe-hopping part of your routine.



Østerbro is full of beautiful streets and parks, you will find something new every time you venture out. Stroll through historical Brumlebyto see some of Østerbro's oldest homes, and be sure to spend some time on Olufsvej for your dose of cute colourful homes. Walk through Fælledparken, then explore the charming residential streets.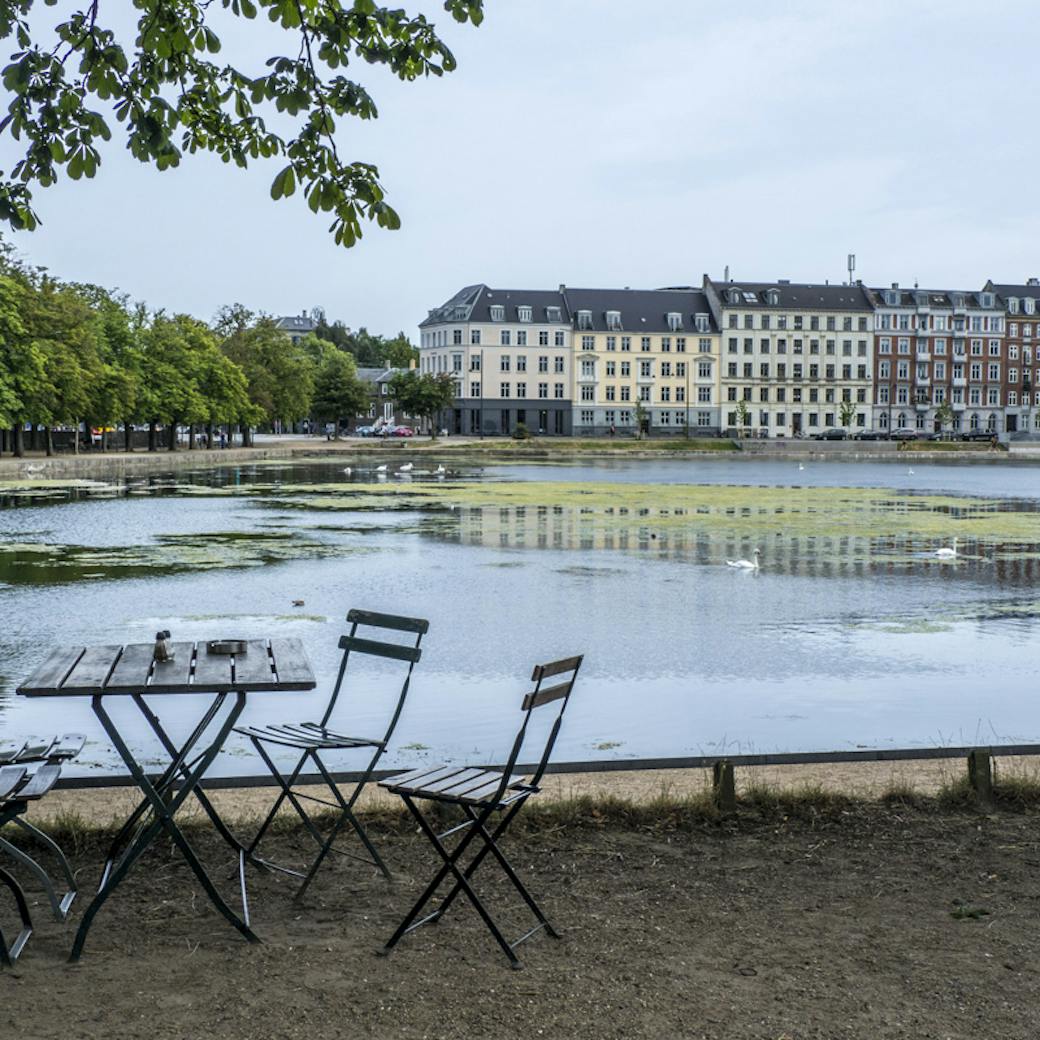 Østerbro is known for its trendy upscale boutiques, no day of shopping would be complete without a visit here! If you live for the hunt of finding something new, you will love shopping here. Explore Østerbrogade and Nordre Frihavnsgade to get started and find your favourite shops.
Our favourite Østerbro bars:
Søernes Ølbar, Kitjn, Café Bopa, Co-ma

Our favourite Østerbro cafes:
Juno the Bakery, Café Pixie, Original Coffee, Esplanaden

Our favourite Østerbro restaurants:
Geranium, Gro Spiseri, Aamanns, Kini Kini

Our favourite Østerbro shops:
Vintage 199, MUD - Men Under Development, Bahne Trianglen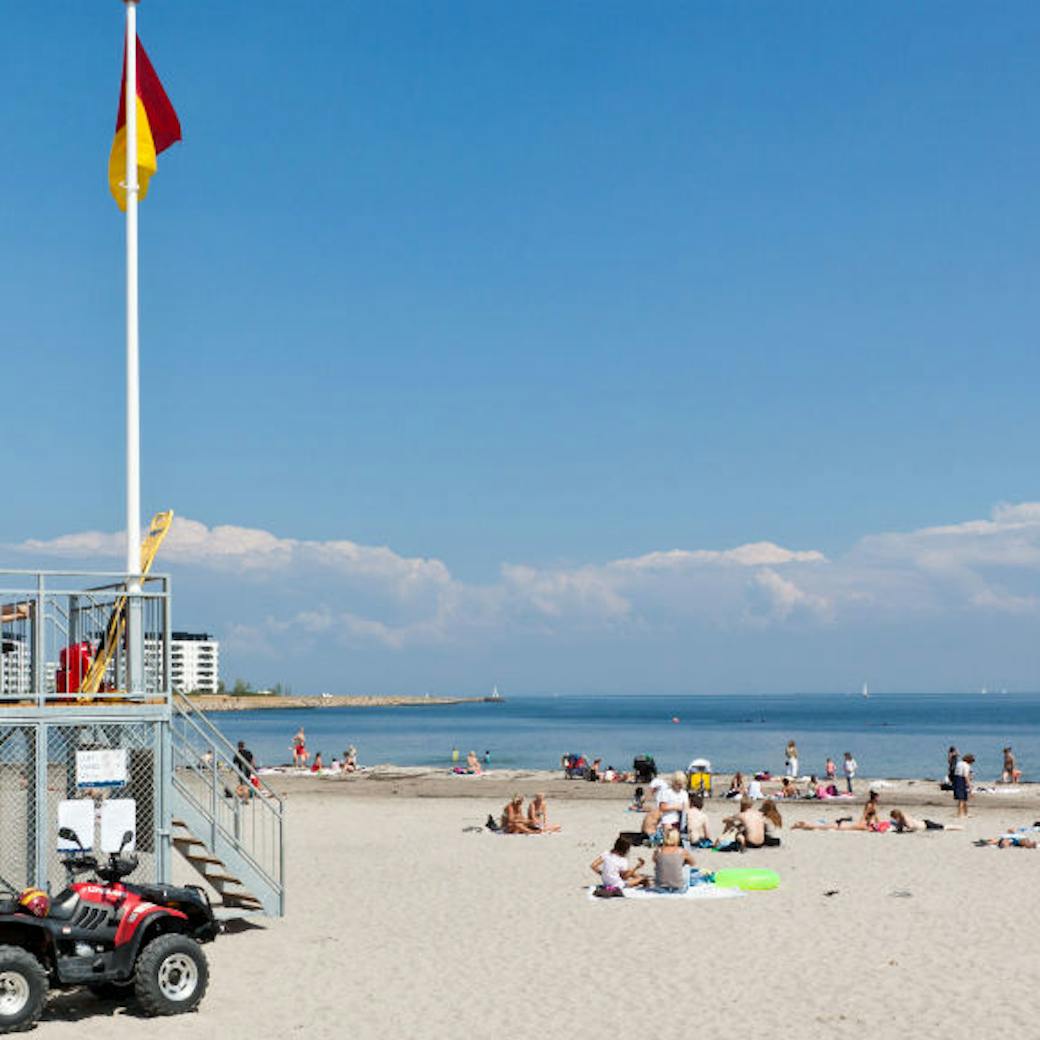 History of the Østerbro

Østerbro's history is similar to the other neighbourhoods surrounding the city centre. Before the 1850s Østerbro was mainly used as a farming area with a few settlements scattered around. These small settlements were often ransacked as they were outside of the fortified city. In the late 1700s, there were some fabric companies, distilleries, and military grounds in the area; a few roadways were developed then that still frame the neighbourhood today.

Østerbro, as it is today, began to form in the mid-1800s as the city of Copenhagen started to expand. Similar to nearby Frederiksberg, Østerbro became popular among affluent Copenhageners who built summer homes in the northern area of Østerbro. The expansion in Østerbro was slower than nearby neighbourhoods, this translated to stricter building codes and more human-centric building design. Which is still appreciated today by the residents of Østerbro.

Østerbro wasn't just shaped by the affluent - the working class also played a significant role in the development. One of Denmark's first social housing projects was built here. The oldest buildings in Østerbro were designed by the Danish medical association in light of the Cholera outbreak. Impoverished families lived in these homes, giving them a safe and healthy environment. Though they are no longer social housing, they are still lived in today, located next to Fælledparken. It's a highly coveted address for Copenhageners, the waitlist to buy one of these homes is over 20 years long!

The early 1900's was a busy time in Østerbro, with lots of construction. Fælledparken was established, Østerbro station was built, and Rigshospitalet was started. This set the tone for the preservation of green space which defines the area nowadays.

Today the neighbourhood is quite blended, with all kinds of people living there. It has the reputation of being an affluent neighbourhood, but by Copenhagen standards, housing is similarly priced to the rest of the city. Østerbro's residents are generally quite active both socially and athletically - you will notice this if you live there! It's home to the worker's movement, which was established in Fælledparken and still celebrated there annually on May 1st. Whatever parts of city life you enjoy, you can experience it from the comfort of a home base in Østerbro.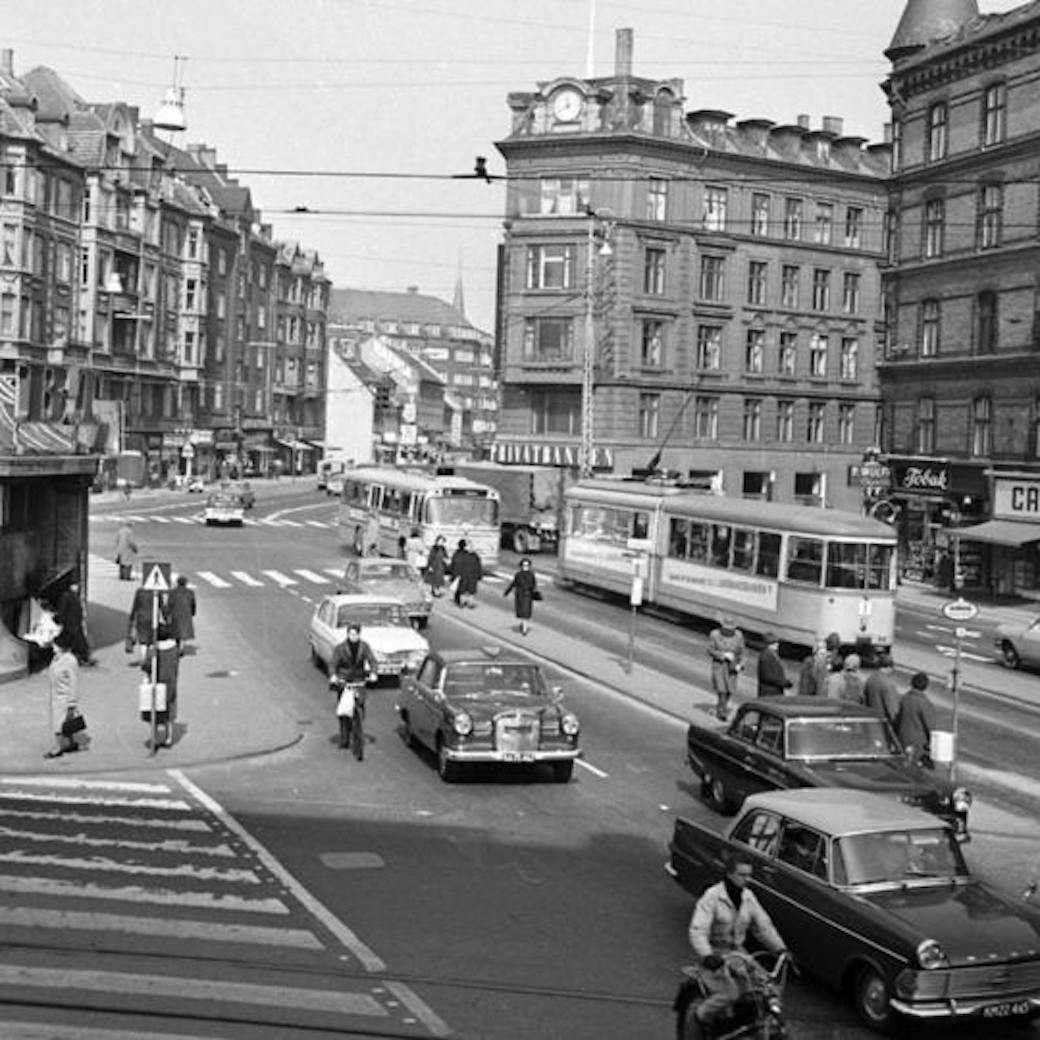 Other blog posts you might like